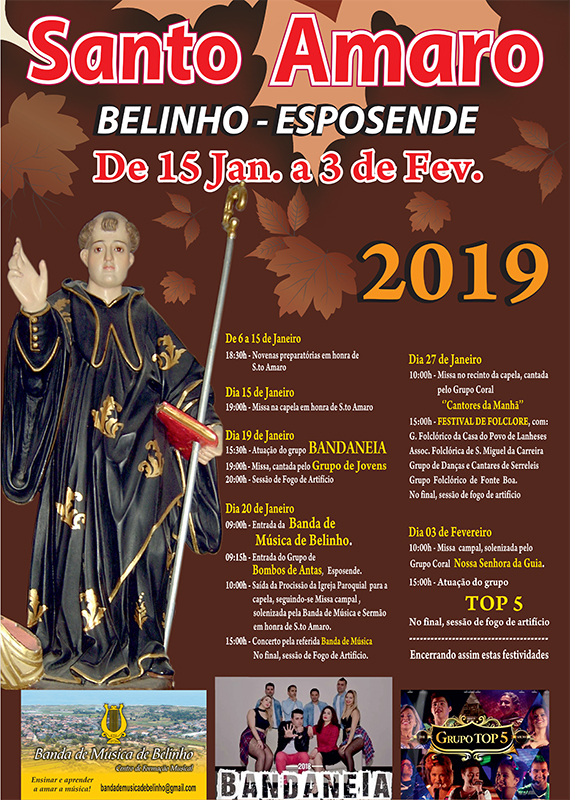 Tuesday, 15 January 2019 to Sunday, 03 February 2019
SANTO AMARO FESTIVAL
The first religious festival of the county of Esposende is dedicated to Santo Amaro and S. Brás, it is held in Belinho, during three Sundays. The tradition says that the first Sunday belongs to the bachelors, more folk, the second to the married and the third, to the widowers, because there is already a lot of partying ...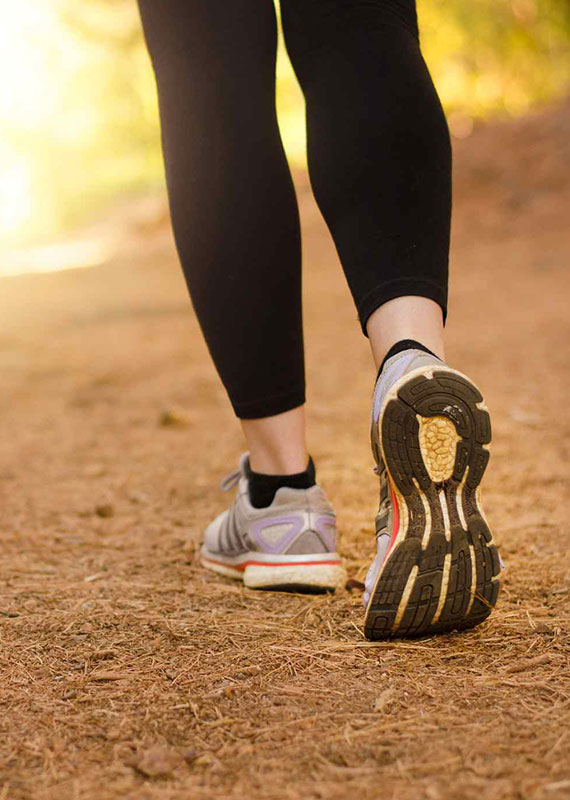 Sunday, 27 January 2019
WALKING ESPOSENDE IN MOVEMENT - PATHS OF SANTIAGO
An activity of the municipal company Esposende 2000, which consists in the realization of a stage of the Portuguese Way of the Coast, in a course of 20 km, in line, between the cities of Póvoa de Varzim and Esposende.
More Information:
www.esposende2000.pt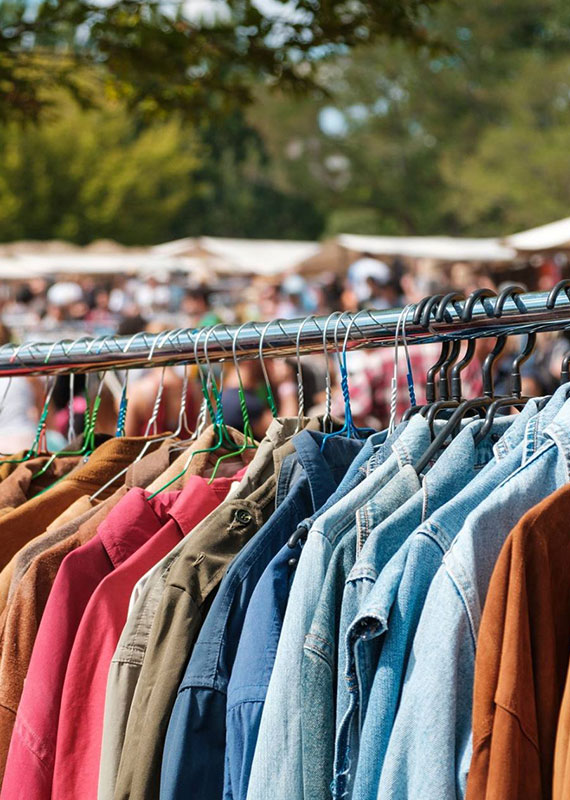 Monday, 28 January 2019
BIWEEKLY FAIR
The holding of municipal fairs always had a strong tradition in Minho. On the defined calendar day, especially the people who lived in the villages, they soon became accustomed to moving to the fairs, either to market their products or to stock up on products for themselves, the family, the home or their work . Farmers, seamstresses, housewives and marketers have become accustomed to living in this secular space.
This space is organized by sectors, with more than 100 places for non-sedentary retail trade.
The fair is held on Monday, every two weeks and has a free public car park. There is a food and beverage establishment inside the Bus Station and public toilets in the immediate vicinity of the premises, which serve as support for merchants and consumers.
Location:
Next to the Central Bus Station of Esposende
More Information:
On Mondays, from 6 a.m. to 6 p.m.