Santiago de Compostela Paths
Santiago de Compostela Paths
The coastal Portuguese path of Santiago de Compostela is marked by several milestones in Esposende, signs and arrows indicating the route in the territory of the municipality.
Via Veteris was used in the Middle Ages as a way to get to Compostela, and only in the Modern Period, the Portuguese path of Pilgrimage to Santiago, where lie the remains of the Holy Apostle, gained greater visibility. Along this path circulate nowadays thousands of pilgrims, moved in several ways - on foot, on horseback, by bicycle or even by boat, follow the "yellow arrows" without looking back. For Esposende paths passed, perhaps also some monarchs D. Afonso II, Queen Santa Isabel and King Manuel I, who crossed the Cávado by Barca (Gemeses - Fonte Boa) towards Santiago.
It is no coincidence that are still observed in quantity, the marks of devotion and evocation of this spirit of pilgrimage, patents in churches and shrines, all over the county, in its 20km from Apulia to Antas (S. Paio). Names like "Royal Route", "Road of the Knights" or "Old Road" (Karraria Antiqua or Via Veteris) are still very present and show us always the same direction! Esposende is equipped with a
hostel
for pilgrims, in addition to a wide range of
accommodation
,
restaurants
, and facilities where to spend the night and relax.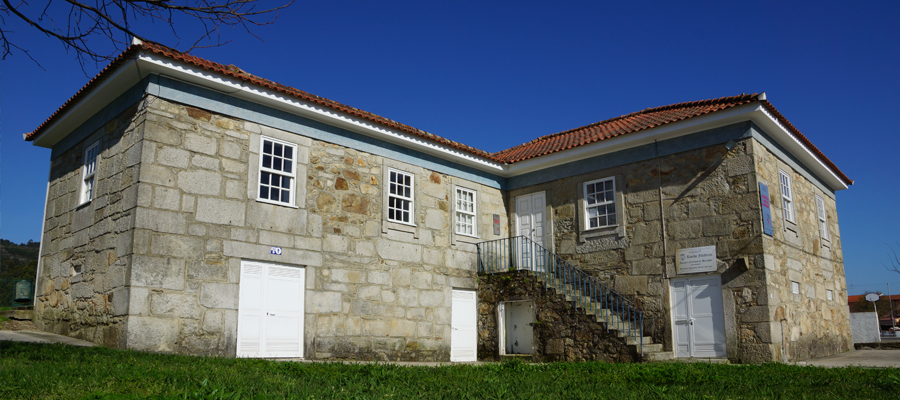 If today the paths are slightly different from those used in other times, a bit due to changing desires of man and distinctive and characteristic patterns of evolution of the landscape, the spirit, however, remains the same, the man before his Faith and achieving a goal, whether personal or collective.
However, if your destination is Santiago de Compostela, take time to appreciate the passage through Esposende; watching and feeling what nature gave us when contemplating the Natural Park of the North Coast, our waterfront and beaches, Cávado and Neiva rivers and and when passing the hills belonging to the Arriba Fossil also admire the man's marks in these lands, patents in many monuments that will highlight and color this stretch of the road. Experience the friendliness of the people and our hospitality and of course, never forget to try our cuisine!
Certainly when completing this mosaic - characteristic of this land - will reach Santiago and you can say that you stopped in Esposende and appreciated the path because "Esposende, is a privilege of nature"!
Here
you will find other useful information, which may be of great use in your passage and stay in the municipality of Esposende.
Learn more on the official website:
[Ways to Santiago]