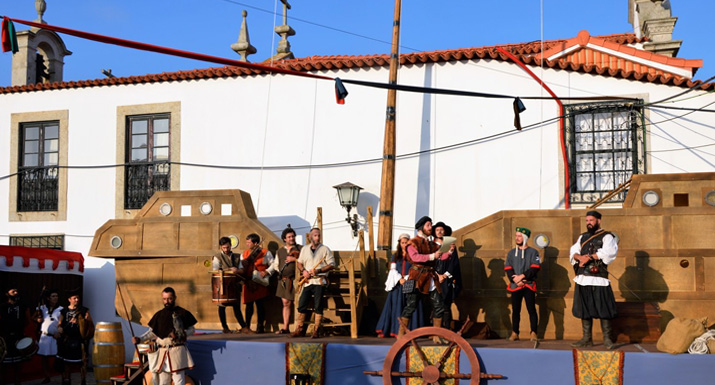 Monday, 13 August 2018
"Esposende, land of sailors " invites for a dive in history
The Municipality of Esposende, in partnership with the Commercial and Industrial Association of the Municipality of Esposende (ACICE), promotes, between August 30 and September 2, a historical recreation that refers visitors to the time of discovery, "Esposende, land of sailors ".

Continuing the format introduced in 2017 and succeeding the so-called Medieval Fair, the Municipality of Esposende and ACICE maintain the objectives of tourism promotion of the county and dynamization of the local economic fabric.

This Feast of History assumes itself as a cultural event that seeks, in a very own way, to tell "stories" of the History of Esposende. This year will be remembered King D. Sebastião and the reasons that led this monarch to attribute, through the Royal Charter, the title of village to Esposende, in the distant year of 1572.

The arteries and central squares of Esposende gain new architecture, during these four days, animated with fire shows and circus arts, recreations of historical episodes, always accompanied with music and dance. As has happened over the years, there is no shortage of space dedicated to children.

After the success of this year's edition of Galaicofolia, in which the Castro de S. Lourenço welcomed the historical recreation of Galician times, it is anticipated that the Feast of History will attract a high number of visitors.