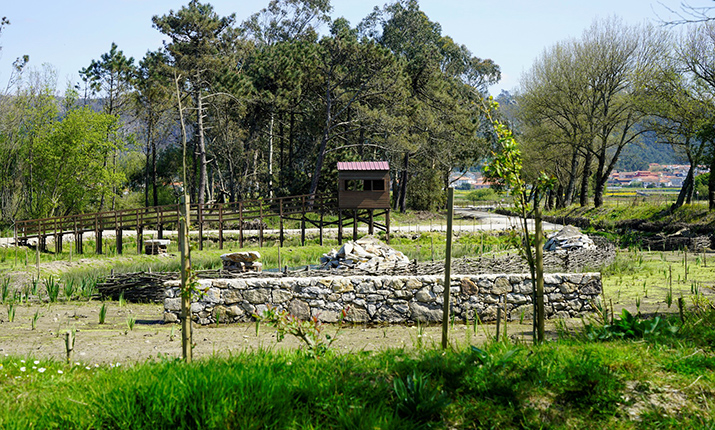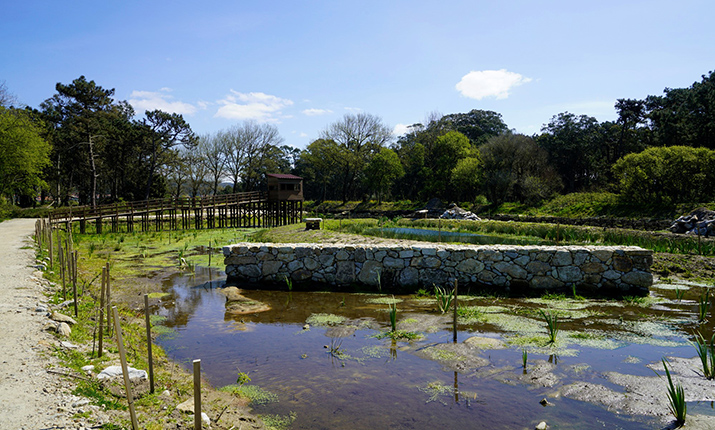 Observatory of Redonda - Marinhas
Located very close to the North Coast Ecoway and the Caminho da Costa towards Santiago, it aims to be a point of awareness of biodiversity. You can access it from the streets of Redonda or Agrela, then by a small dirt road to the observatory.
The over-elevated observatory located on the north bank of the containment basin of the Canal Intercetor de Esposende will allow the visitor a close look at nature in this place. With vegetation typical of wetlands, it is intended that natural conditions are created for the development and settlement of native species.

PAssociated Walking Trail: SANTIAGO DE COMPOSTELA PATHS

Coordinates: 41°33'04.3"N 8°47'18.4"W

Download the AVIFAUNA brochure.

See all the observatories here.