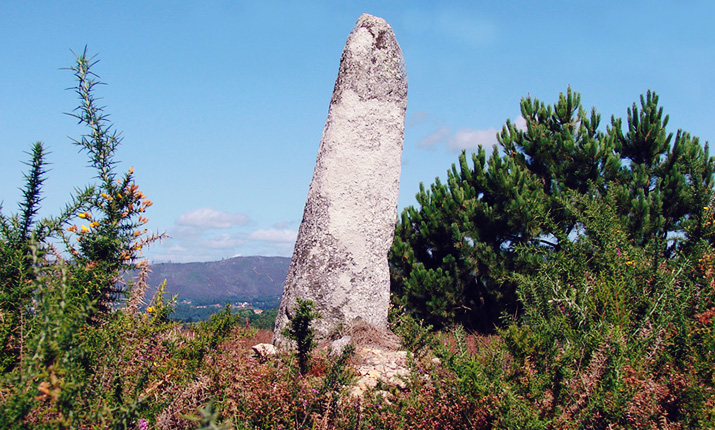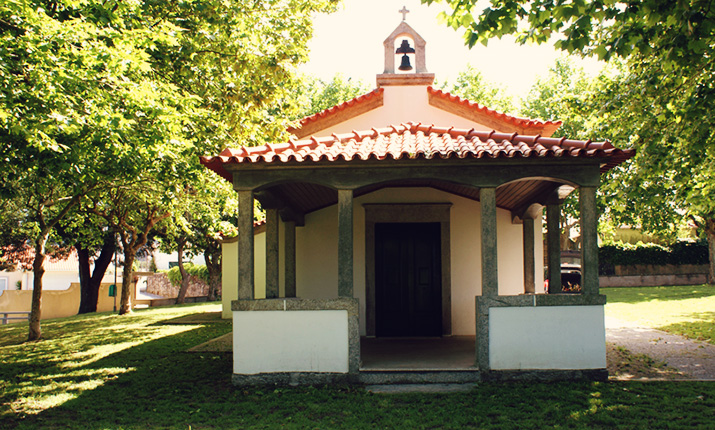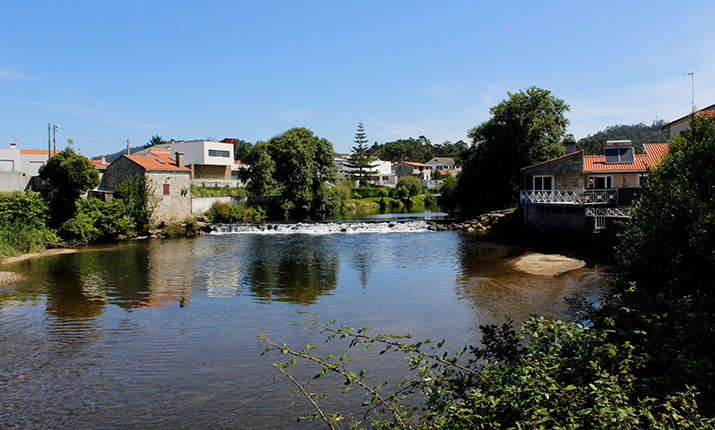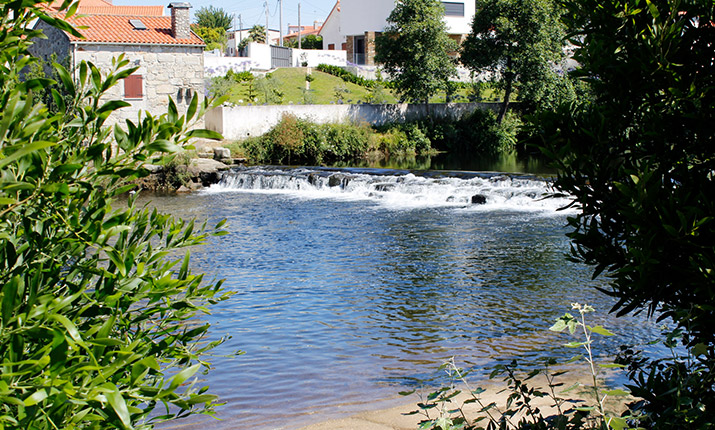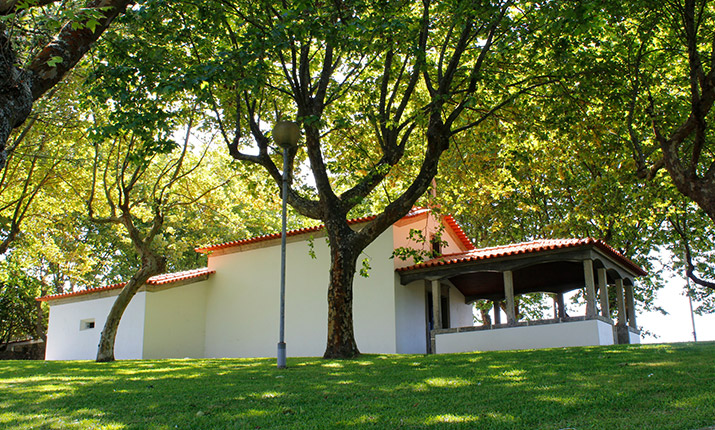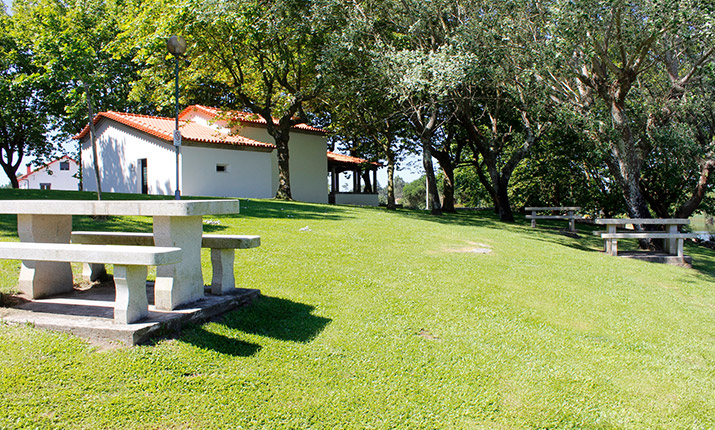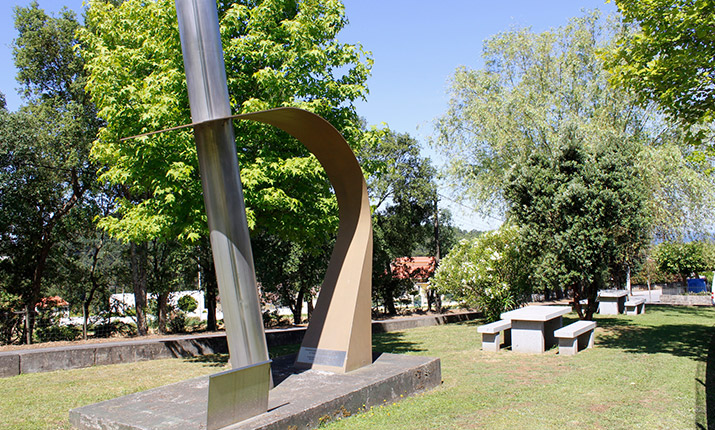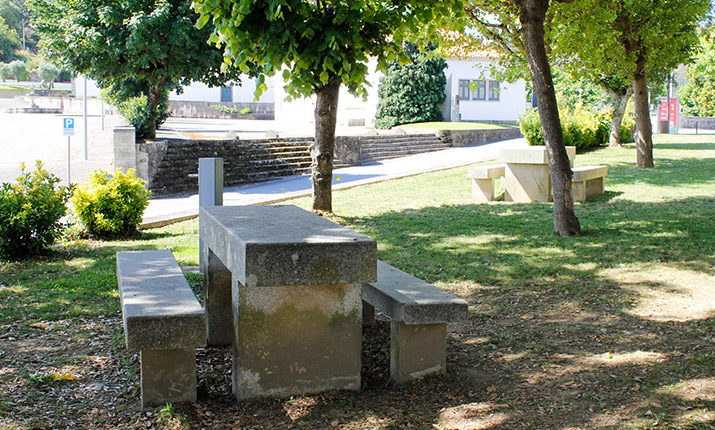 Antas
In Minante, the Neiva River is enclosed by an embankment of fair dimensions, forming a lake of calm and pure waters. The bucolic landscape seems to transport us to a different time, far from the mechanization and every hustle and bustle. The watermill and the granite bridge that connects both banks complete the painting, giving a touch of naturalism to a canvas that, for the profusion of colors and shades, might have as well been painted by an impressionist. We should also not forget to visit the mouth of the Neiva River and the Atlantic beach of Antas.
The menhir stands on a small hill, near the Church of this parish. Nowadays, the surrounding scenery of this megalithic monument is certainly quite different from that which the builders knew.There is no precise dating for this monument, but it is certainly from the same period of the transition from the Neolithic to the Bronze Age of the North-western Peninsula. The name of the parish ( Antas meaning portal tombs) is also a sign that this menhir would not be the only monument in this territory. Portal tombs, or dolmens, were megalithic funeral constructions of the time of the menhirs. In this case, the megalith has more than a meter and a half off the ground, having a diameter that does not reach half a meter. Its shape is clearly phallic, accentuated by the slight slope that is set on the ground. The symbolism associated with this type of monument is partly speculative, but it seems acceptable to relate the menhirs to fertility cults.
In the interior of the old Manor House of Belinho, the house of the poet António Correia de Oliveira, we can still see some architectural elements dating back to the 16th century. The remaining set, particularly its exterior aspect, is relatively recent. The estate also includes the Chapel of Nossa Senhora do Rosário ( Our Lady of the Rosary), based at the foot of Monte da Cividade that, regardless of its real architectural value, has served as a pantheon to family members holding the Manor House of Belinho. Overlooking the latter is the "Castro" or "Cividade" (ruins f a Roman settlement), an archaeological site of the Iron Age, consisting of a small habitat.