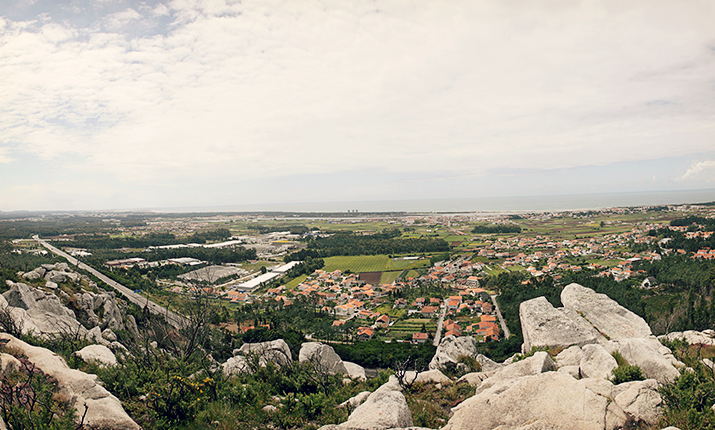 Monte de Faro (Palmeira de Faro) panoramic view
From the top of Monte de Faro we can catch sight in the west, the entire Atlantic coast between Povoa de Varzim and Esposende. Even in front of the ancient village of Fão, Ofir and their petrified "horses", and the city of Esposende in the estuary of Cávado river. At this southern tip of the fossil cliffs, the rocky massif that characterizes the geography of the coastal strip receives the suggestive name of Monte de Faro. Here, believing in medieval documentation - subtus mons Faro - have been a watchtower, with the mission to monitor and transmit to interior areas, possibly to the Castle of Faria, what was happening around the mouth of the Cávado in attack moments of hostile forces to the region.

Coordinates: 41°32'31.4"N 8°45'12.9"W

See here all the viewpoints.