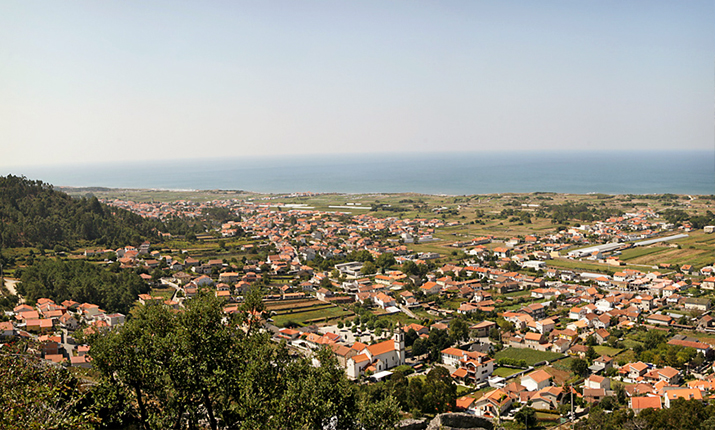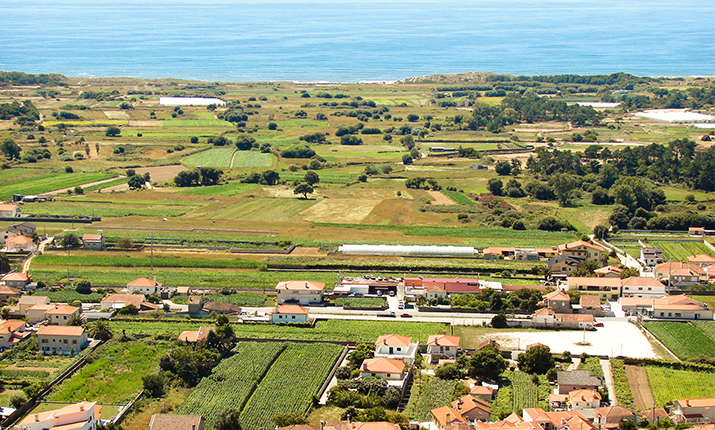 Senhora da Guia (Belinho) panoramic view
In this privileged setting, we can admire a vast stretch of Atlantic coastline; from S. Bartolomeu do Mar to Viana do Castelo. If you turn your attention inward, the heights of Serra da Nogueira, Monte Crasto and Serra d'Arga make you realize thar you are in a language of agricultural land, nestled between the sea and the fossil cliffs, which are followed by the first reliefs breeding towards the inland. The agricultural landscape of this region is marked by high fertility fields, able to grow cereals and vegetables. These fields are high since the Middle Ages, spreading and protected from the wind by hedges natural or manmade, and coveted by all. The ownership structure is complex, finding themselves in situations that make the territory successive heritages a patchwork of properties. The woods still small punctuate the landscape, left as a reserve forest, hunting and protection from winds that sometimes let land almost flat. There in the distance you could see the line of dunes, natural protection of farmland against the outbursts, sometimes violent, of the Atlantic. Looking north you could see the final section of the valley of Neiva that contributes to the freshness and fertility of the land.

Coordinates: 41°35'29.6"N 8°46'44.7"W

See here all the viewpoints.