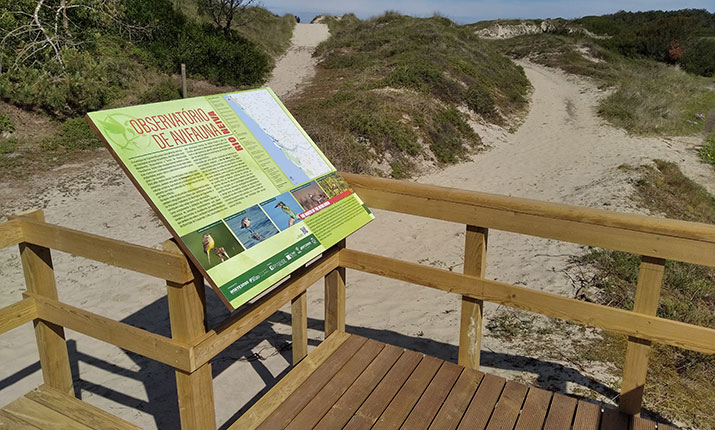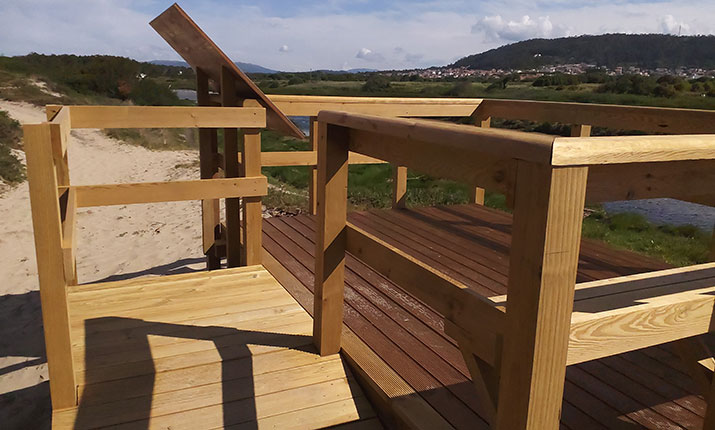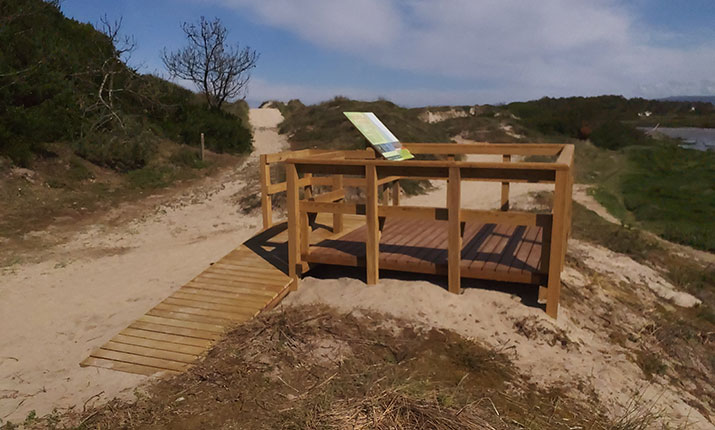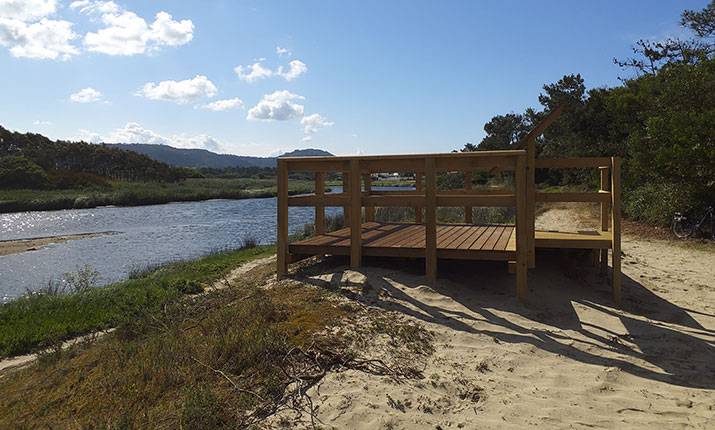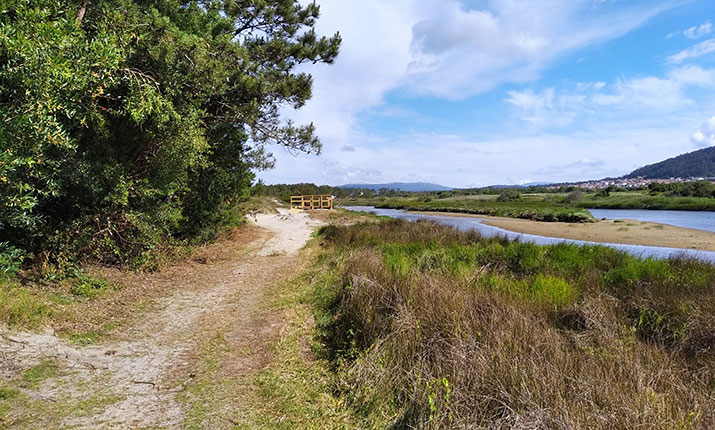 Viewpoint of Foz do Neiva - Antas
This small viewpoint offers a view over a final part of Neiva river. It is located on an access road to Guilheta beach from Cactos Street.
Whoever travels along the paths of the North Coast Ecoway will easily reach this place through the various existing walkways.
Involved by a wide variety of biotopes or plant communities, the Neiva river mouth is regularly visited by birds on a migratory route. Exposed in the low tide, the reefs of the coastal strip and the mudflats or sandbanks of the estuarine zone offer coastal birds, such as the hawks, the food that their long journeys demand. In addition to the hunting perches of the kingfisher, the dense curtains of the reed, the riparian galleries of willows and alders that grow on the river banks or the camouflage provided by the dune flora offer welcoming conditions and shelter for the summer species to reproduce. Among them, the western yellow wagtail, the illustrious reed warbler or the kentish plover, which symbolize this natural park.

Associated Walking Trail: PR1 - BETWEEN THE ATLANTIC AND NEIVA

Coordinates: 41°36'40.7"N 8°48'29.6"W

Download the AVIFAUNA brochure.

See all the observatories here.