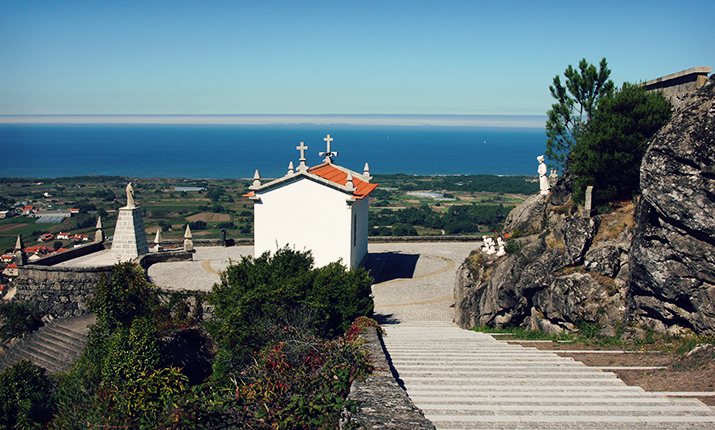 PR9 - Paths of Faith
Paths of Faith
Location: Parish of Belinho.
Starting Point: Parish Church of Belinho, by the car parking
Path Type: Short route, circular.
Scope: Historical, landscaping, religious and cultural.
Distance: 9,5 Km
Difficulty level: Easy/Average
Best Season: All year (depending on weather).
Points of Interest: Parish Church of Belinho, medieval tombs, Alminhas and Cruzeiros of Via Sacra to the Sanctuary of Srª da Guia, Chapel S.to Amaro and S. Cristóvão, Sanctuary of Senhora da Guia, viewpoint of Picotinho, geological complex of the Alto do Rouco and Porrinhoso, Castro da Bouça and Marco do Rei.
Google Maps: https://goo.gl/qVh523
Wikiloc: https://goo.gl/IhQKIA
GPSies: http://goo.gl/za8mL
Brochure: https://goo.gl/MdDgjG