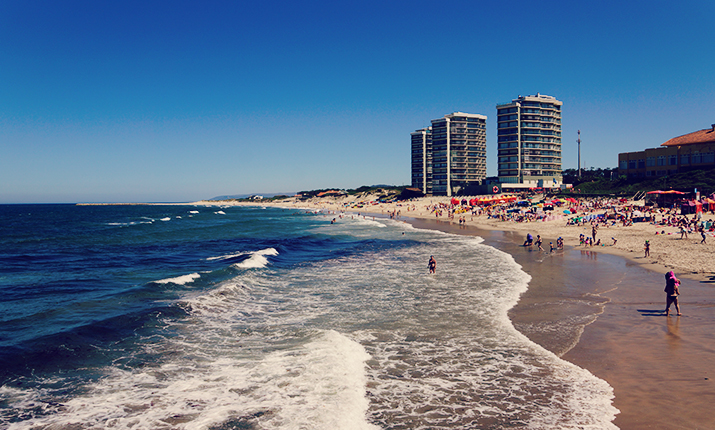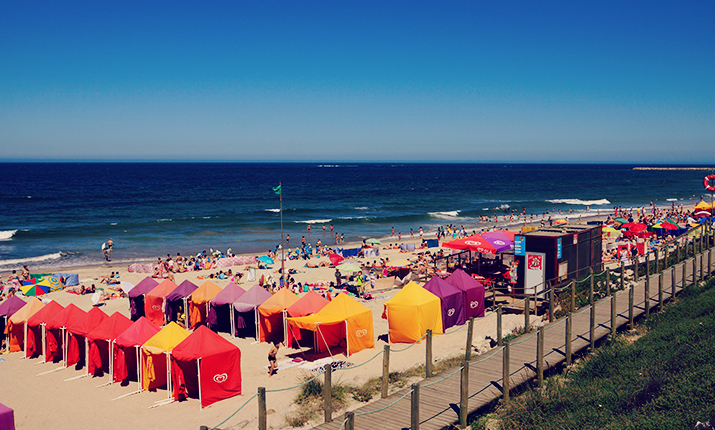 Ofir Beach
Features: South of the mouth of the River Cávado, integrated in the Natural Park of the North Coast, the beach of Ofir surrounded by pine forests and dune vegetation crossed by walkways and a sidewalk that gives access to the extensive sand. A natural curiosity are the rocks that emerge at low tide at low tide and that due to their shape are popularly called "Cavalos de Fão" (Fão Horses).


Services: Parking. Area concession. Restaurants. Bar / coffee shop. Toilets. Awnings and tents to rentals. Beach lifeguard. First Aid. Sunshade Area. Access for wheelchairs. Car park with 1 spaces reserved for vehicles carrying disabled people with a parking card. Amphibious chair (the use of the equipment is freely accessible, during the beach opening period).
Access: Easy, with parking nearby and free. Wooden walkways to the concession area.
Capacity: 800 People
Sport Activities / Entertainment: Windsurfing. Kitesurfing. Surf schools. Sports Fishing.
Awards: Blue Flag. Gold quality.
Water Quality: Excellent (*). Average water temperature: 19 ° C.
Location: Village of Fão, Esposende. 41° 31' 1.92" N 8° 47' 15.33" O
Observations: (*) See the updated bulletins (**) On the Maritime Authority, check the zones and special concessions to practice activity.