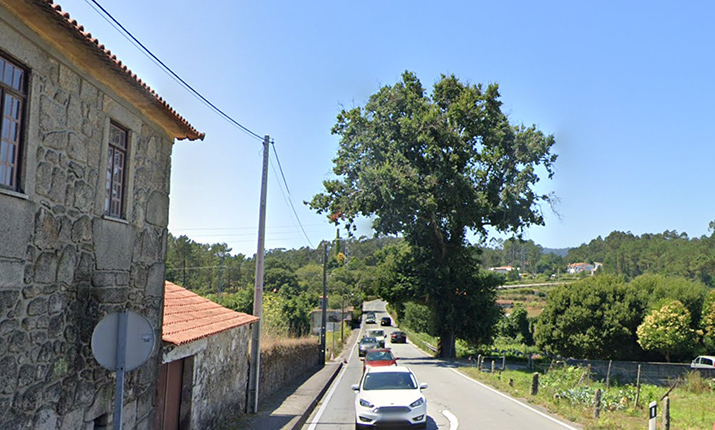 Oak tree of the EN 103
Town: Forjães
Species: Quercus robur
Estimated age: 200 years old
Interest: Majestic dimension
Location: 41°36'57.94"N 8°45'3.50"W (41.616094, -8.750972)

The present tree located next to the EN103, in the parish of Forjães, represents, on the one hand, an old Portugal, where the majestic tree specimens were planted and estimated, along the national roads. This situation was found all over the country.
Over time, this tree heritage has gradually been lost, without ever having been replaced.
This is a leafy secular tree, which grew freely as all trees should, without pruning. Represents the most abundant oak species in the municipality, commonly known as Carvalho-alvarinho, Carvalho-comval or Carvalheira.
See here all the REMARKABLE TREES in the municipality of Esposende.