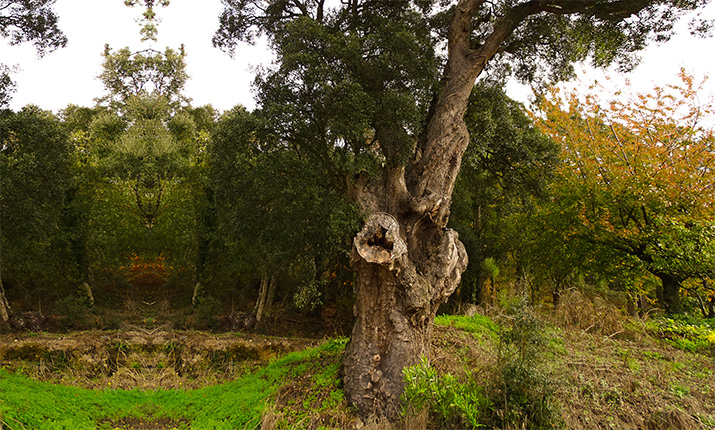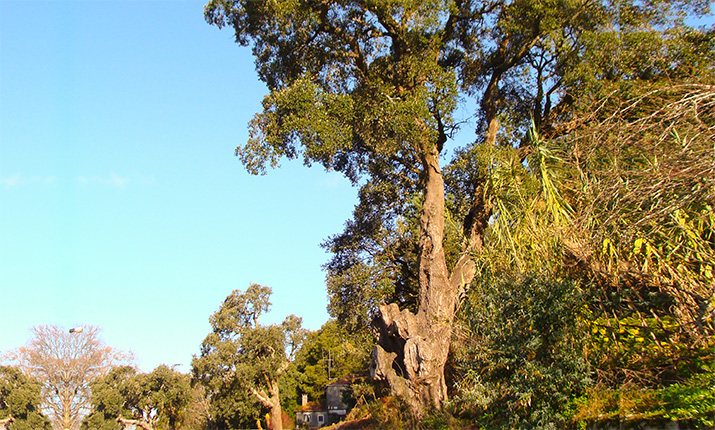 The Ancient Cork Oak
Town: Antas
Species: Quercus suber
Estimated age: 400 years old
Interest: Age and dimension
Location: 41°35'56.62"N 8°46'41.51"W (41.599061, -8.778197)

The present tree located at the base of Monte da Cividade, is the oldest living being in the municipality of Esposende. It will be contemporary with the creation of the municipality of Esposende, having witnessed the passage of countless kings, the establishment of the republic in Portugal and countless other historical facts.
Beneath its crown, much of the wolfram extracted in the municipality during the Second World War will have passed, on the routes towards Viana do Castelo.
Its crown, over time, has been greatly affected, with some of its biggest boughs falling. This factor is due to a rare phenomenon of small tornadoes which form on the coast, that present a random route and end up dissipating in Monte da Cividade, with some records in the IPMA.
Despite all adversities, this venerable being remains attached to life.
See here all the REMARKABLE TREES in the municipality of Esposende.