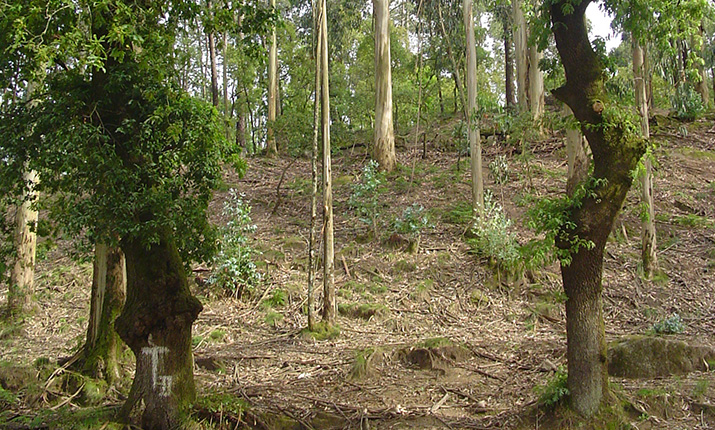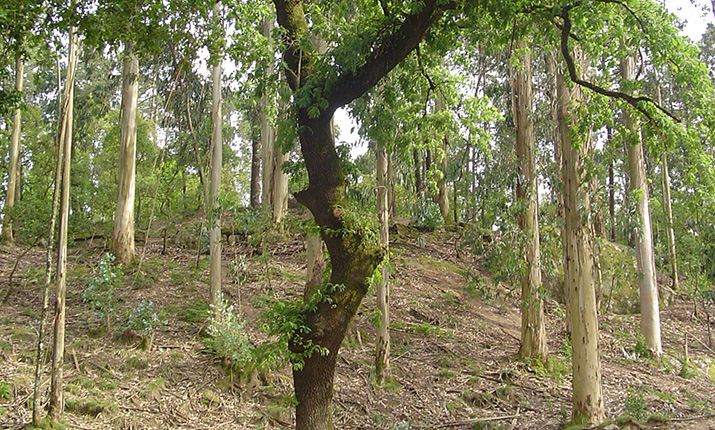 Pyrenean Oak
Town: Palmeira de Faro
Species: Quercus pyrenaica
Estimated age: 300 years old
Interest: Species rarity
Location: 41°32'29.20"N 8°44'9.37"W (41.541444, -8.735936)

The present tree, located at Monte do Senhor dos Desamparados in the town of Palmeira de Faro, is the oldest specimen of this oak species in the municipality of Esposende. The oak species Quercus pyrenaica is currently rare, practically in the entire municipality, and only other young specimens are found on the same Monte or in the hydrographic basin of the Neiva river.
Its extremely velvety leaf distinguishes this species from other trees. A closer look at the upper branches allows assessing the biodiversity that this species sustains. Its common name differs from region to region, it is known as Carvalho-da-Beira, Carvalho-negral, Carvalho-pardo-da-Beira or Carvalho-pardo-do-Minho, a species that will have occupied at least all the parishes north of Cávado.
See here all the REMARKABLE TREES in the municipality of Esposende.