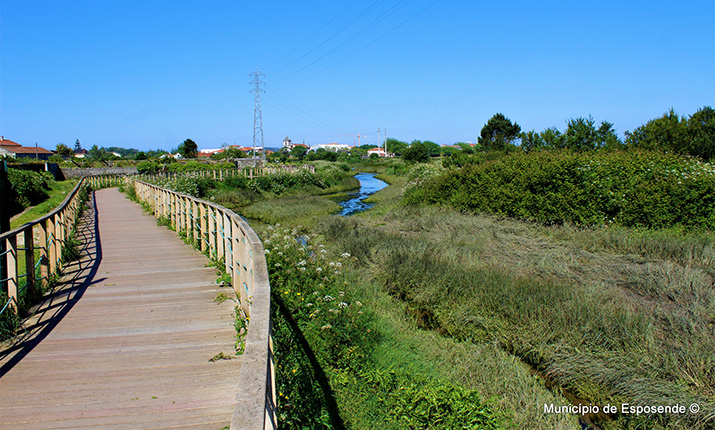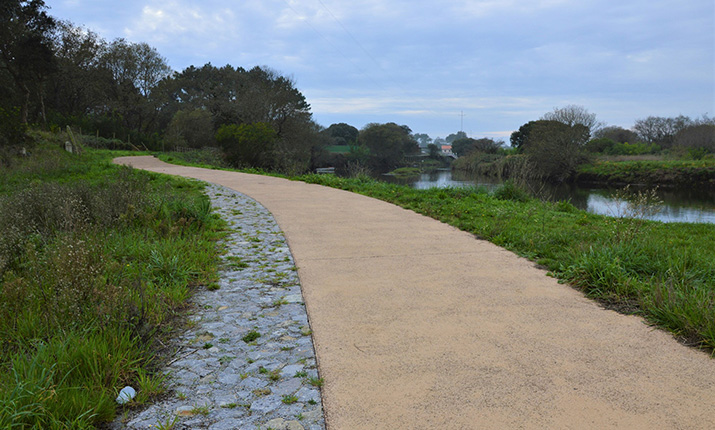 Cávado Ecovia
CÁVADO ECOVIA

Part of the Natural Park of the North Coast, it runs along the south bank of the Cávado River to Barca do Lago (Fonte Boa). Nearby you will find the historic center of Fão, the Bom Jesus de Fão Temple and the river beach of Barca do Lago.
It starts in Vila de Fão, next to the Nautical Club of Fão and ends in Barca do Lago, Parish of Fonte Boa

Access: PR2 - NATURE TRAIL: BETWEEN THE ATLANTIC AND CÁVADO - PR8 - PATH OF THE MEMORY - SANTIAGO DE COMPOSTELA PATHS
Length: 3.240m
With: Variable
Signaling: horizontal
Floor: "extrupulas" 130x45mm
Use: Pedestrians, Bicycles. Scooters. Prohibited for motor vehicles (this is a protected area)
Slope: Virtually no slope.
Coordinates: 41°30'53.1"N 8°46'28.5"W (41.514747, -8.774573)

Note: The Cávado ecovia is unfinished, in the future it will continue to Rio Tinto, connecting to the municipality of Barcelos.
Veja todos os troços aqui.