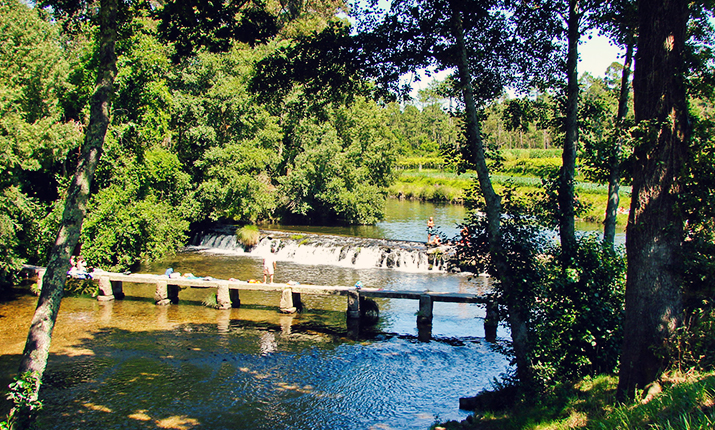 PR10 - Neiva riverbanks
Neiva riverbanks
Location: Parish of Forjães (Esposende) and parish of Aldreu (Barcelos).
Starting Point: Cultural Center of Forjães
Path Type: Short rout, circular.
Scope: Historical, landscaping and cultural
Distance: 13,54 Km
Difficulty level: Easy
Best Season: All the year
Cartography: Portugal Military Map - Army Geographic Institute, scale of 1:25 000, nº 54.
Points of Interest: Cultural Center of Forjães, Alminhas of Azevedo, Alminhas of Risca/Ricardo, House of Matinho, Engenho de Serrar, Bridge and Azenha do Grilo, areal of Grilo, Menir and marcos, Alminhas of Estrada, Bridge and Azenha of Velha, Fountain and Lavadouro of S. Roque, Quinta de Curvos, Quinta de Pregais, Alminhas of Madorra, cruzeiro and stairway, Church of Santa Marinha, Medieval grave.
Google Maps: https://goo.gl/GaQRZ1
Wikiloc: https://goo.gl/XAgF6v
GPSies: http://goo.gl/jqVhLi
Brochure: https://goo.gl/CG8de1