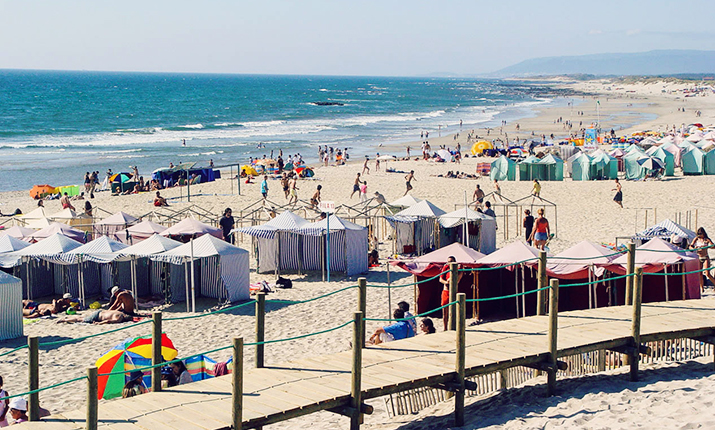 Suave Mar beach
Features: This beach, extensive in sand, is bathed in part by the mouth of the river Cávado in the south. Integrated within the Northern Littoral Natural Park is very rich in natural and landscape context, with primitive dunes and vegetation typical of these habitats. Very frequented by athletes and families.
Services: Beach lifeguard during the bathing season. Parking. Restaurant. Bar / coffee shop. Changing rooms. Showers / washing of the feet.
Access: Easy, with parking. Access for wheelchairs. Parking for bicycles. In summer, access from Esposende can be done in a small train that transports tourists.
Sport Activities / Entertainment: Windsurfing, Kitesurfing. Football and beach volleyball. Surfing. Fishing. Walking trails (**).
Awards: Blue Flag
Water Quality: Excellent (*)
Location: Marinhas - Esposende 41° 32' 50.89" N 8° 47' 31.48" O
Observations: (*) See the updated bulletins (**) On the Maritime Authority, check the zones and special concessions to practice activity.