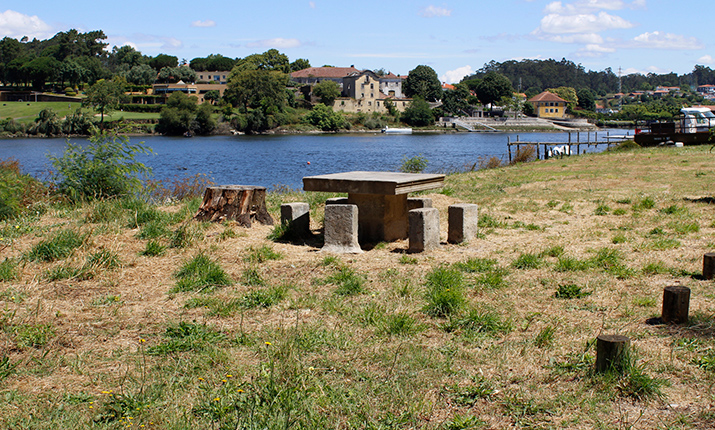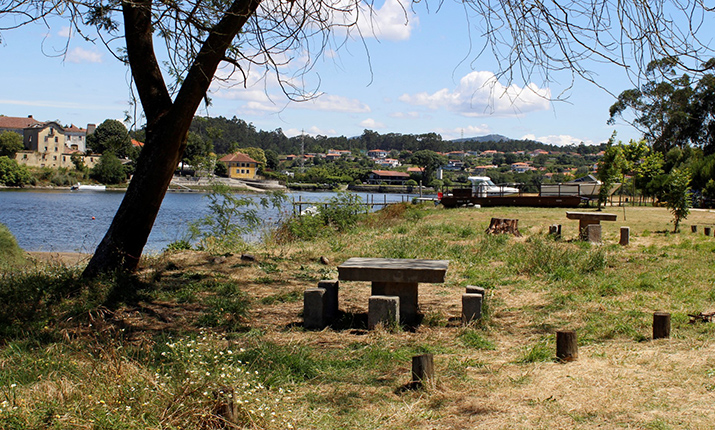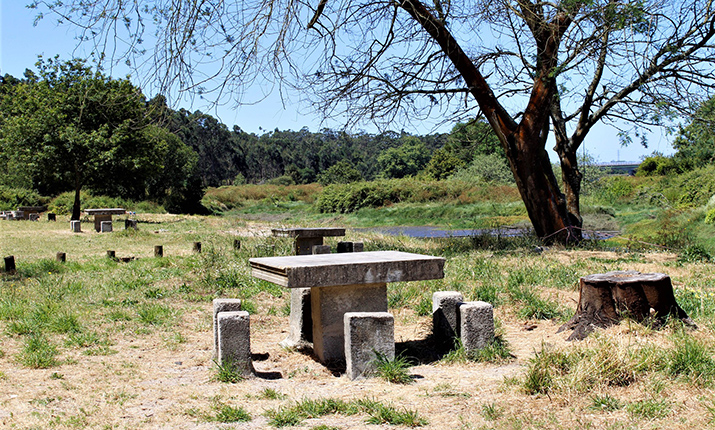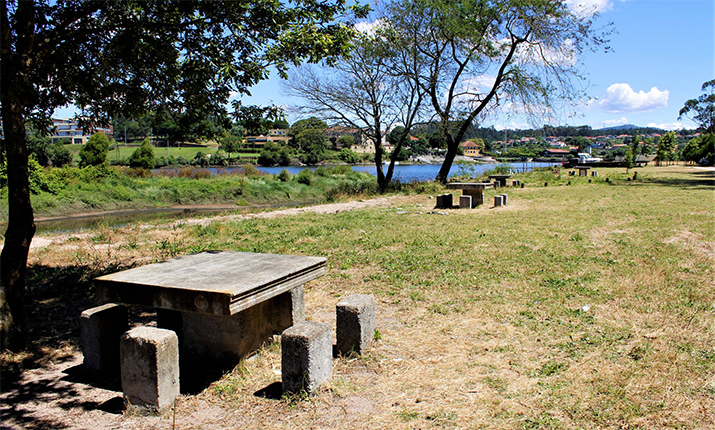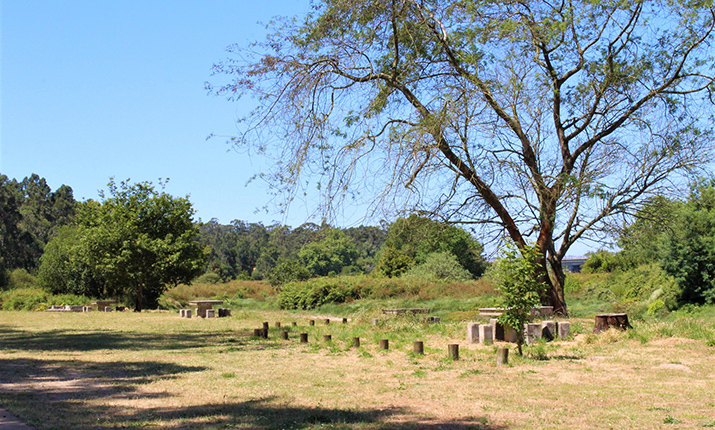 Barca do Lago - Fonte Boa Picnic Park
Location: Barca do Lago, Fonte Boa.
Accesses: At the northern end of the CM1026, when it arrives at Cávado, turn left at Ecovia do Litoral Norte, heading west.
Coordinates: 41º30'49.37"N, 8º44'39.48"W
Equipment: Tables and benches. No drinking water.
Description: Located in a very old crossing point, it is known that even before the arrival of the Romans, this would be an easy crossing place. With the passage of centuries, the rivers become "highways" for the circulation of people and goods, and in this place, there would be a boat crossing people and even ox carts to the other bank, in Gemeses. Here, kings, queens and nobles, traders, beggars and pilgrims have crossed over many centuries and left their narratives to the present day, as a mark of the importance of this crossing.
With the construction of bridges in other places, it lost its importance and became a calm and pleasant place, perhaps forgotten by time, now playing the role of a place for rest and leisure.
This picnic park is located on the south bank of the Cávado and being one of the largest in the county, it can be occupied by large groups. With an ample leisure space and easy parking located on one side of the Ecovia do Litoral Norte, it is also popular with pilgrims heading to Compostela. A modest space that tends to be more popular during the summer, as it has an extensive beach that is used as a resource when the northern winds "do not allow you to go swimming" on the ocean beaches.

Parking: Along Rua Cândido Vinha and Ecovia do Litoral Norte.
Cultural Heritage Appreciation: Castro village of Outeiro dos Picotos, Chapel and cruzeiro of Senhora da Graça and Alminhas do Oliveiras.
Natural Heritage Appreciation: Cávado River and one of the oldest trees in the municipality, an Oak (Quercus róbur), about 30 years old, next to the Chapel of Sr.a da Graça.
Services: The company PRORIVER has an extensive list of initiatives, from sports to nature as well as different experiences.
Routes: Ecovia do Litoral Norte; Portuguese Coast Way to Santiago - Rates – Fonte Boa variant.