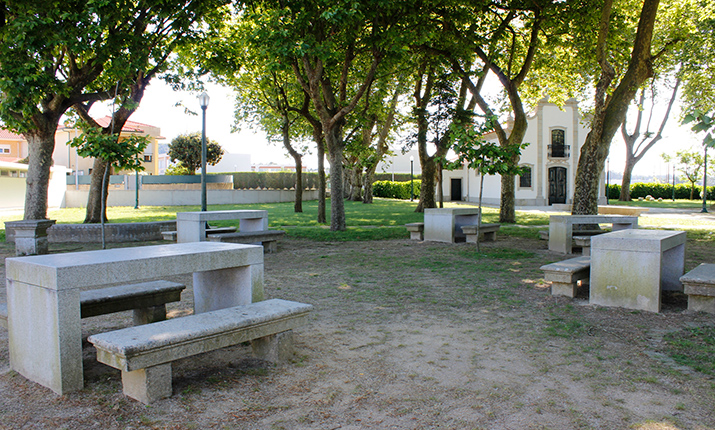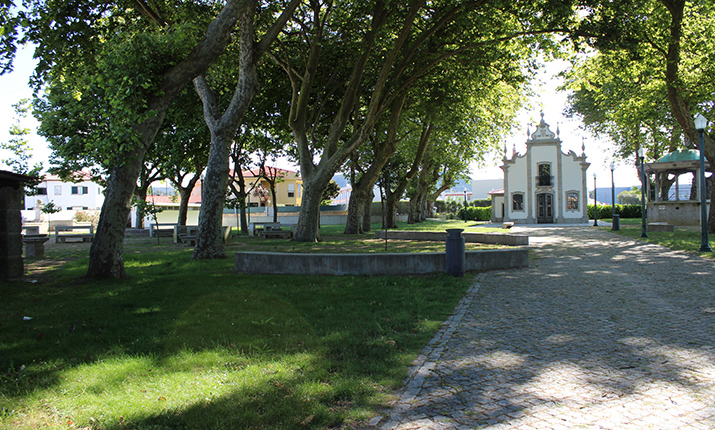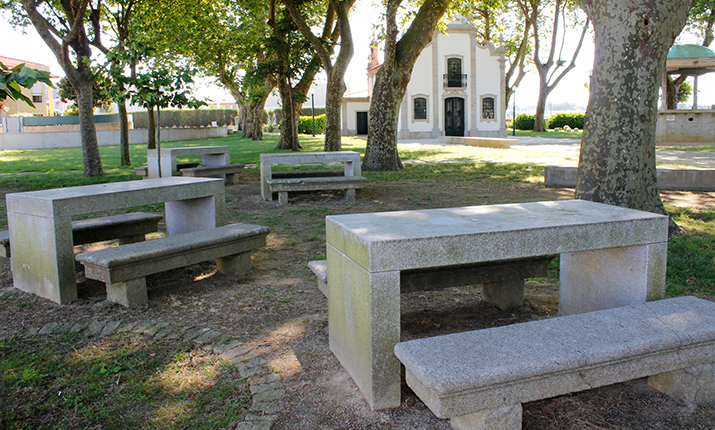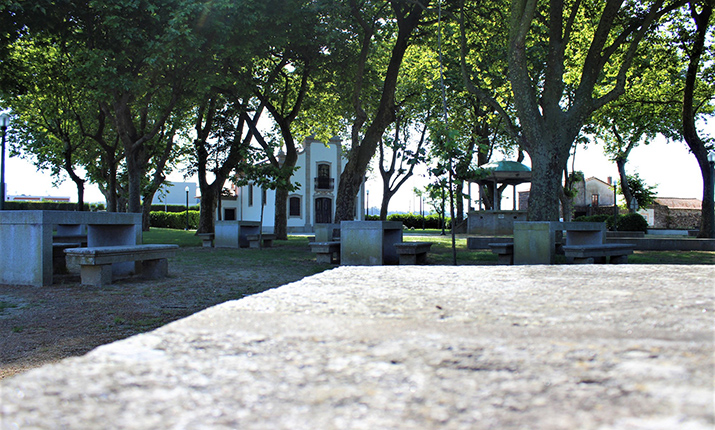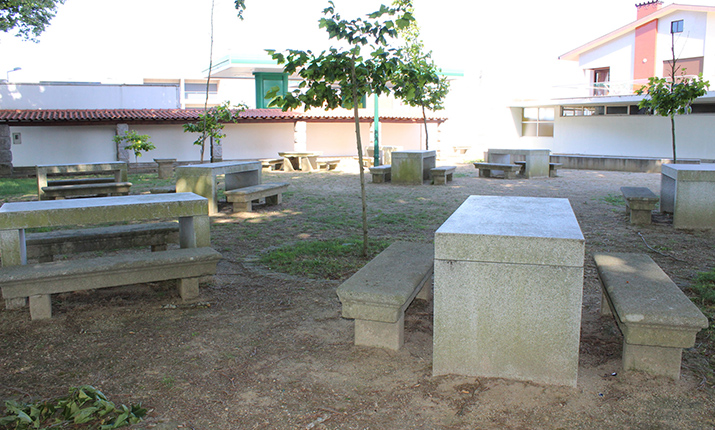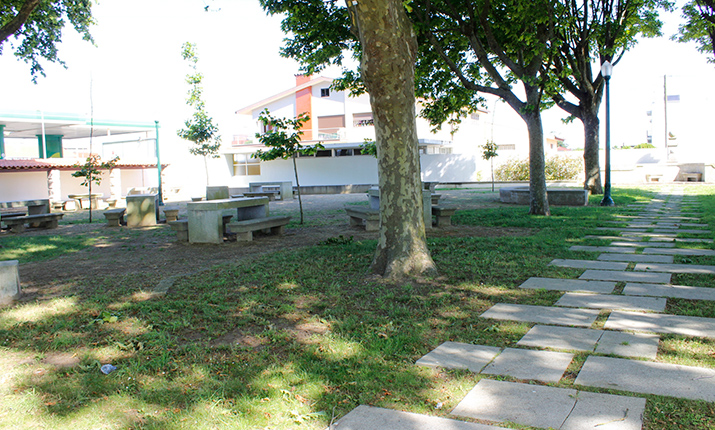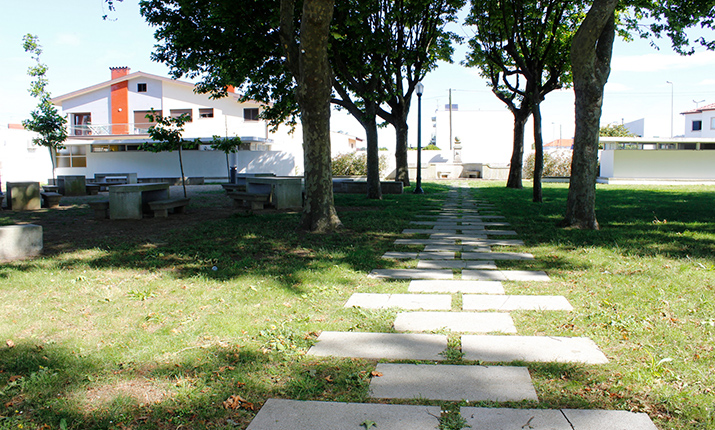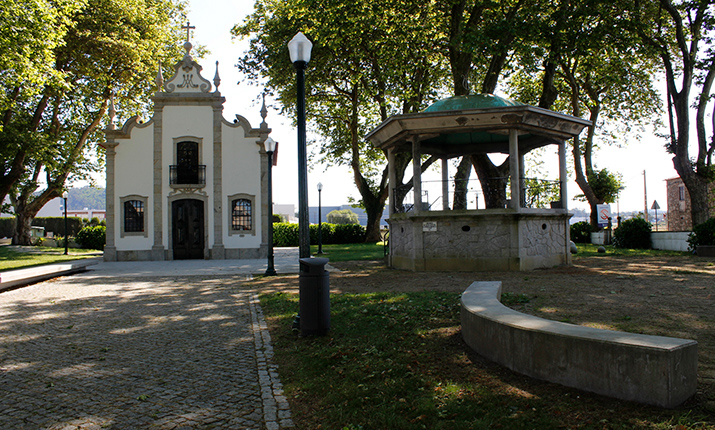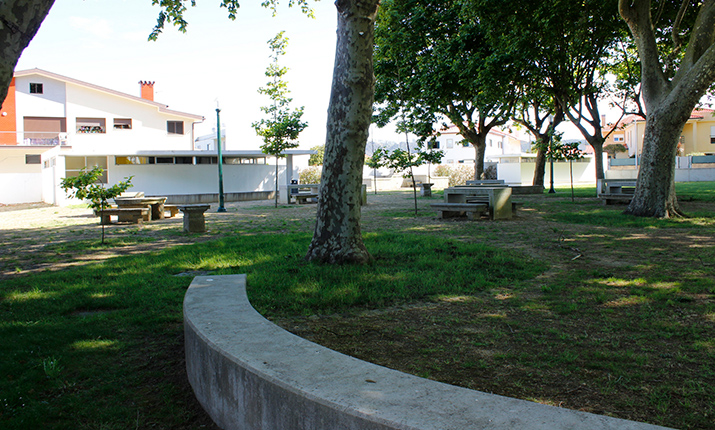 Picnic Park of Senhora da Saúde
Location: City of Esposende, at the crossroads between the EN103 to Barcelos / Braga and the EN13.
Accesses: Through EN13 or EN103.
Coordinates: 41º31'54.15"N, 8º46'32.41"W
Equipment: Tables, chairs, water fountain (public network), WC.
Description: The souto of Senhora da Saúde is on festive days, one of the most frequented during the summer, during the City Festivals and in honour of Senhora da Saúde and Soledade.
The space is well forested, with huge plane trees, which create a pleasant shade throughout the enclosure and makes this place very inviting for a day well spent with family and friends. The equipment allows to receive large groups and the ease of access is indicated for those who are passing through and want to stretch their legs a little to regain strength and continue their journey. Many pilgrims are seen taking their picnics here, as it is on their route on the way to Santiago.

Parking: Along the streets located on the edge of the enclosure and on the EN13 / 103.
Cultural Heritage Appreciation: Chapel of Senhora da Saúde, Cruzeiro and the city of Esposende.
Natural Heritage Appreciation: Near the Cávado estuary and halfway to Arriba Fóssil.
Services: There are several establishments around that can contribute to last-minute shopping so that nothing is missing from the lunch.
Routes: PR07 EPS "Caminho dos Mareantes" and Caminho Português da Costa para Santiago.