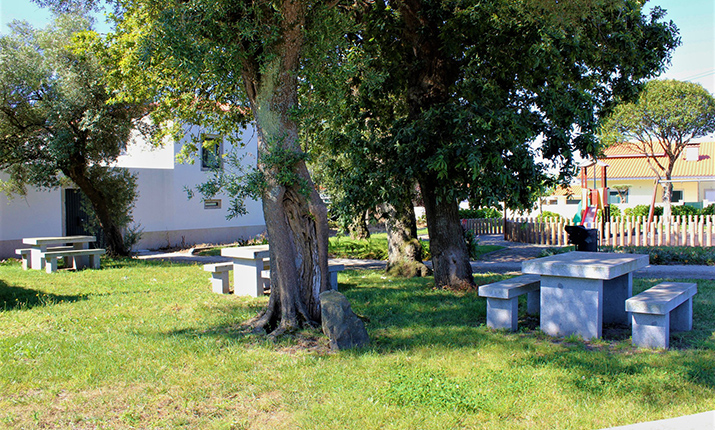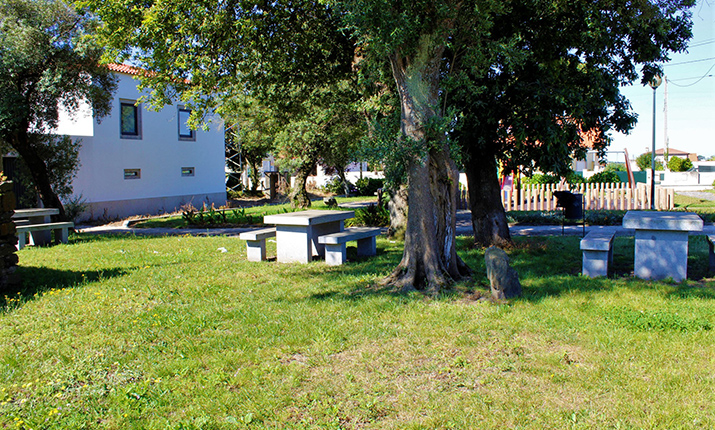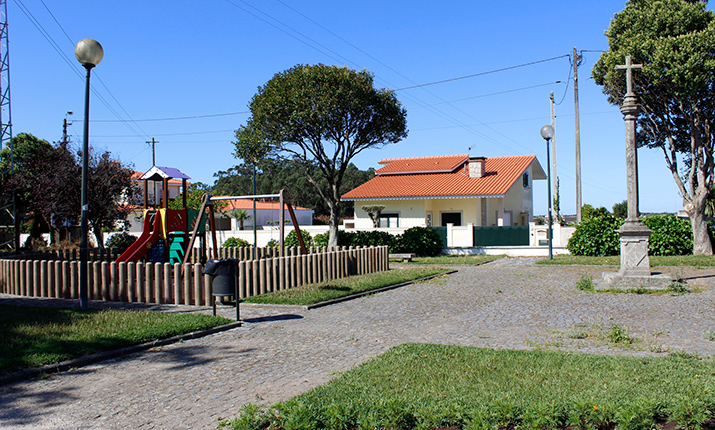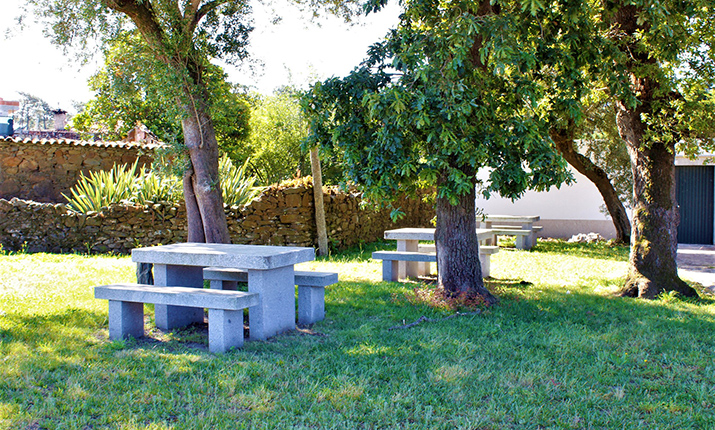 Picnic Park of Largo do Souto
Location: Largo do Souto, Gandra.
Accesses: José Azevedo dos Santos Portela Street.
Coordinates: 41º31'14.52"N, 8º45'20.42"W
Equipment: Tables and benches, a small playground with some equipment. No drinking water.
Description: It is located in a small square between the church of S. Martinho and the chapel of N. Sr.ª de Guadalupe. Vast wooded area, with oak trees and some bushes, make this small corner a charming and peaceful place, suitable for those with young children. Having no breathtaking view, it is a peaceful, pleasant place to spend a good day - or a part of it, without being disturbed.

Parking: Along José Azevedo Santos Portela and Fontela streets.
Cultural Heritage Appreciation: Church of S. Martinho, Chapel of N. Sra. De Guadalupe and cruzeiro, alminhas.
Natural Heritage Appreciation: Near the river Cávado - Barca do Lago.
Services: A number of establishments close to the site allow for last minute shopping and even some landmark restaurants are in the immediate vicinity. The parish council is also nearby.
Routes: Paths of S. Bento da Porta Aberta and near (1Km) to Portuguese Path from the Coast to Santiago (variant of Barca do Lago-Marinhas).