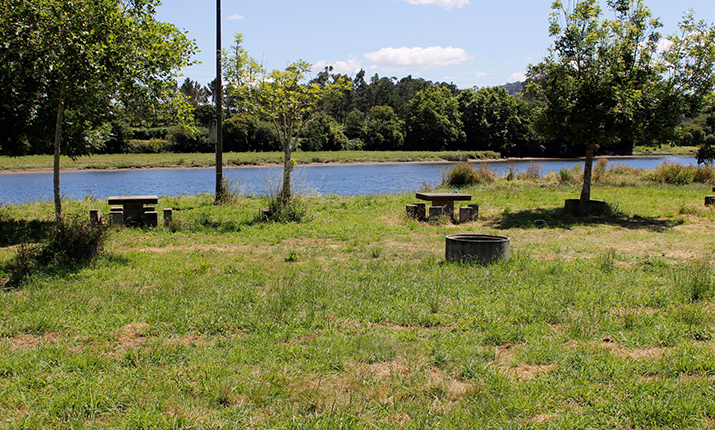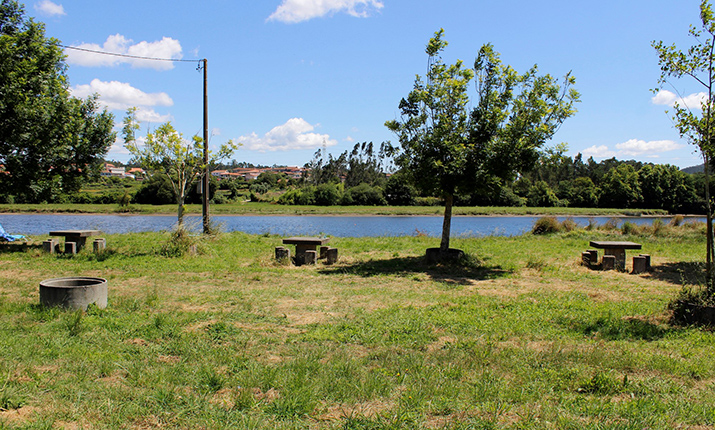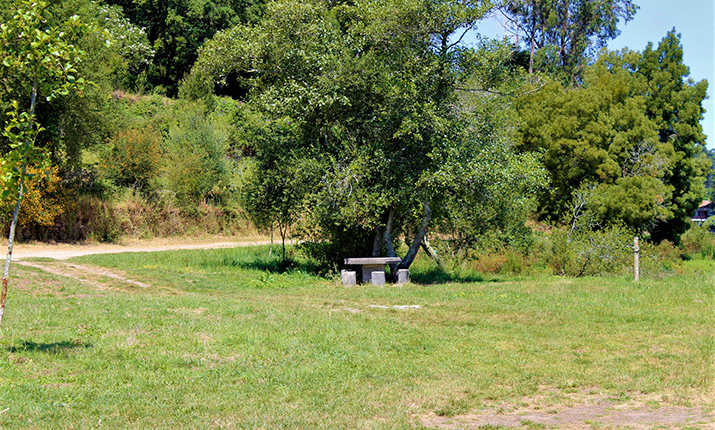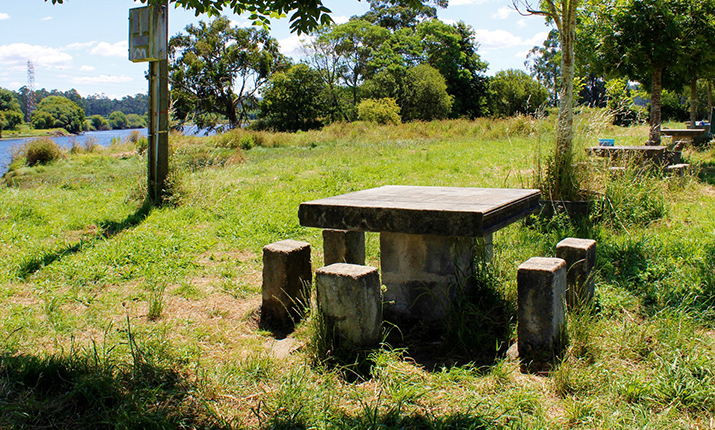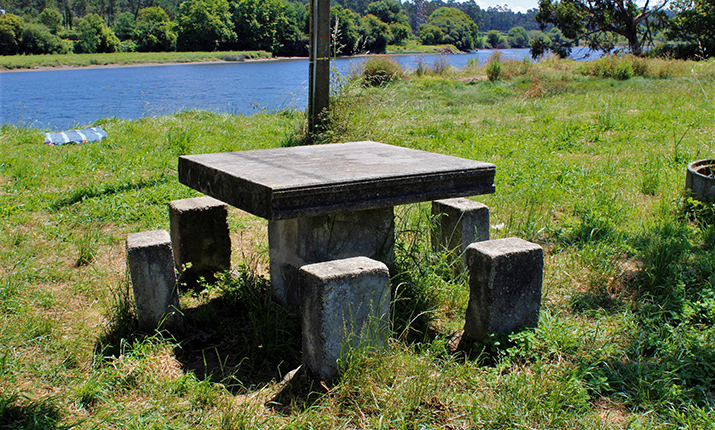 Torta Picnic Park - Barca do Lago
Location: Barca do Lago, Fonte Boa.
Accesses: At the north end of CM1026, when it reaches Cávado, turn right on the Ecovia do Litoral Norte, upstream of Cávado.
Coordinates: 41º30'50.31"N, 8º44'29.68"W
Equipment: Tables and benches. No drinking water.
Description: Protected from the dominant and cold sea winds, this is one of the most pleasant places to snack. On hot days, like the park on the other side, it also allows you to go bathing, provided that the conditions of safety and comfort are met. Some plantains and alder trees make fresh shadows very pleasant to be in.

Parking: Along the path that runs along the park area.
Cultural Heritage Appreciation: Castro village of Outeiro dos Picotos, Chapel and cruzeiro of Senhora da Graça and Alminhas do Oliveiras.
Natural Heritage Appreciation: Cávado River and one of the oldest trees in the municipality, an Oak (Quercus róbur), about 30 years old, next to the Chapel of Sr.a da Graça.
Services: The company PRORIVER has an extensive list of initiatives, from sports to nature as well as different experiences.
Routes: Ecovia do Litoral Norte; Portuguese Coast Way to Santiago - Rates – Fonte Boa variant.