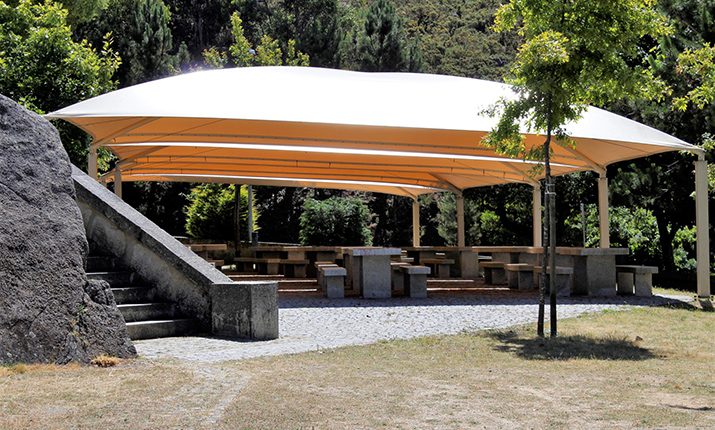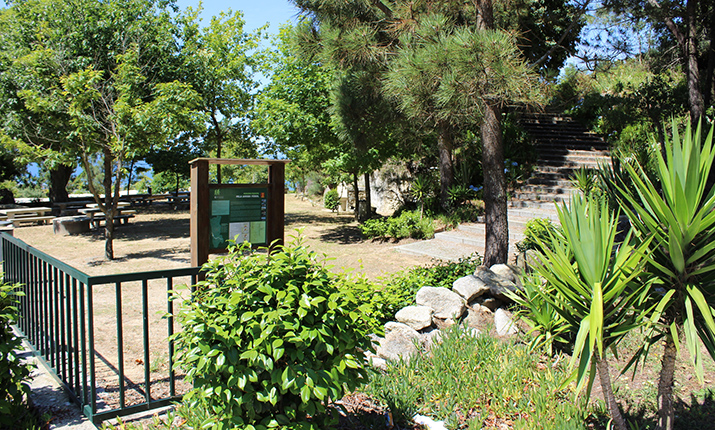 Picnic ParK Park of the Sanctuary of Senhora da Guia
Location: Senhora da Guia Mountain - Belinho.
Accesses: We can reach the sanctuary on foot, through the beautiful granite staircase or else through the paved road that leaves next to the Sports Park and goes up to the Sanctuary.
Coordinates: 41º31'32.54"N, 8º46'34.79"W
Equipment: Tables, chairs, bathrooms, fountains (public network), garbage disposal sites.
Description: This is one of the most beautiful places in Minho, which allows us to observe, on clear days, the entire coastline from the towers of the Leça da Palmeira - Matosinhos refinery to the Serra de Arga. This picnic park is inserted in a place of worship, the target of several religious events dedicated to Senhora da Guia, Senhora de Fátima and the Pastorinhos, it will always be with silence and modesty that we will be accompanied. There are still the sounds of the unprotected treetops that sway with the wind coming from the sea. There will be no shortage of the wren's song and the hiss of the eagle, which soars high, watchful! The small chapel dedicated to Senhora da Guia serves as a guide for sailors when they leave the beach to go to work and S. Cristóvão, holds the boy on his shoulders, protecting those who are devoted to him and are on the path of life.
This will be the largest picnic park in the municipality, capable of receiving large groups with ease. There is no lack of support equipment that ensures better permanence and comfort.
Plenty of parking, security and easy access make it well visitable. Apart from the charm of the landscapes, it is an excellent starting point to discover the periphery, on long and fun walks.

Parking: Wide and for all types of vehicles.
Cultural Heritage Appreciation: Chapel of N. Sra. Da Guia, Gruta do Monge Joia, Sanctuary, Observation Viewpoint, route through the staircase with several statuary.
Natural Heritage Appreciation: Arriba Fóssil, geological complex with geoforms, observation of birds of prey.
Services: At the foot of Arriba Fóssil there are several establishments that could be useful. There is no commerce in the sanctuary area.
Routes: PR05 EPS "Fossil Clift: from Senhora da Guia to Monte Faro" and PR09 EPS "Caminhos da Fé"