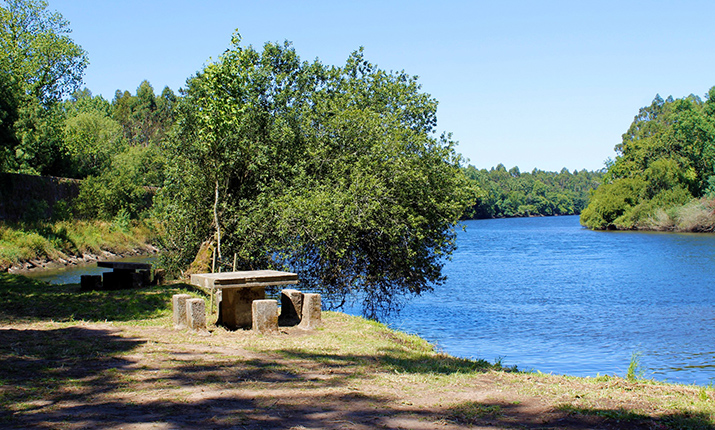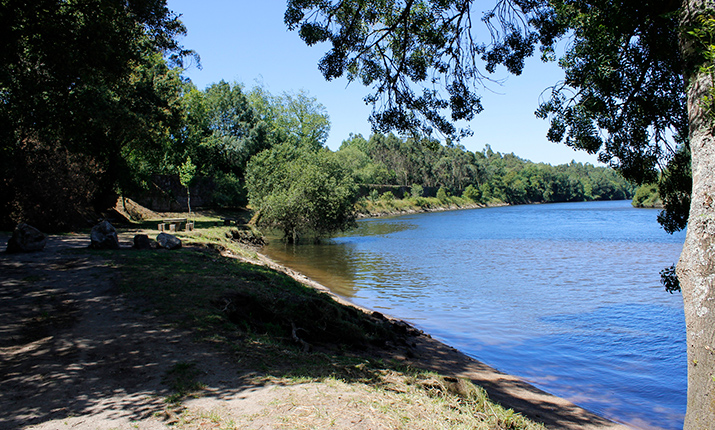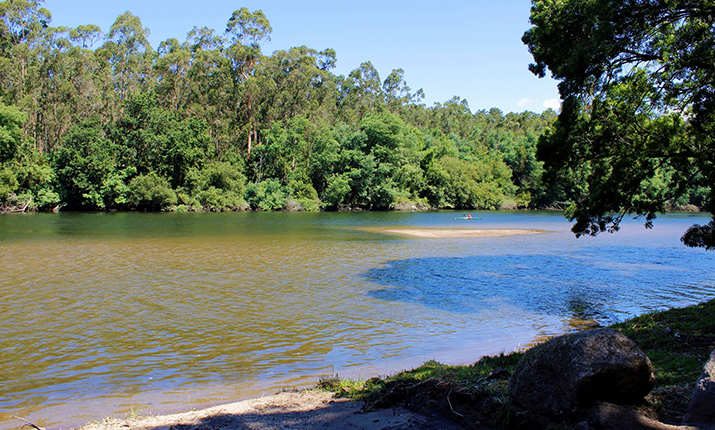 Marachão Picnic Park
Location: Parish of Rio Tinto, place of Marachão, street of Marachão.
Accesses: N205-1.
Coordinates: 41º30'19.36"N, 8º43'4.22"W
Equipment: Tables and chairs. No drinking water.
Description: Romantic and picturesque surroundings with the Cávado River as the main element. The river, with its refreshing waters, makes a slight curve here with sandbanks in the middle that accentuate the view. The place is well forested with oaks and alders. On hot days we can go bathing - in complete safety - in the shallows that the Cávado River promotes here. On colder days, the rustic and tranquil air of this place, accompanied by the strong sound of the waters, always guarantee moments of relaxation and tranquillity.

Parking: On Quinta do Marachão street, with space for light vehicles and passenger transport.
Cultural Heritage Appreciation: Alminhas do Cruzeiro, Lime oven, Alminhas from Santo António da Ponte, Chapel of N. Sr.ª da Alegria and Alminhas from Mr. Manuel da Cruz.
Natural Heritage Appreciation: Cávado River.
Services: Quinta do Marachão has a good service, with swimming pools, bathrooms and restaurant.