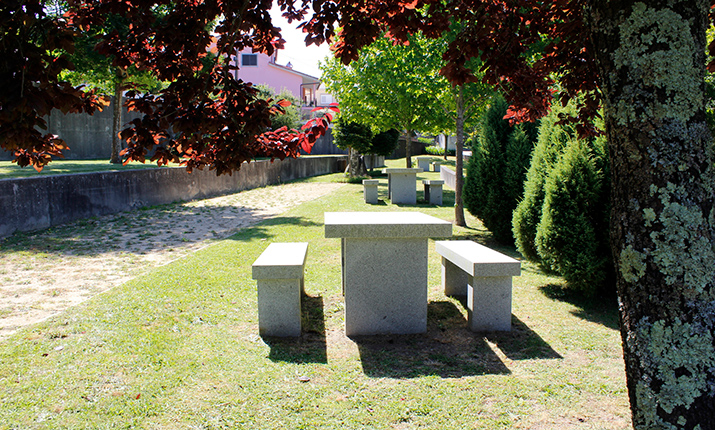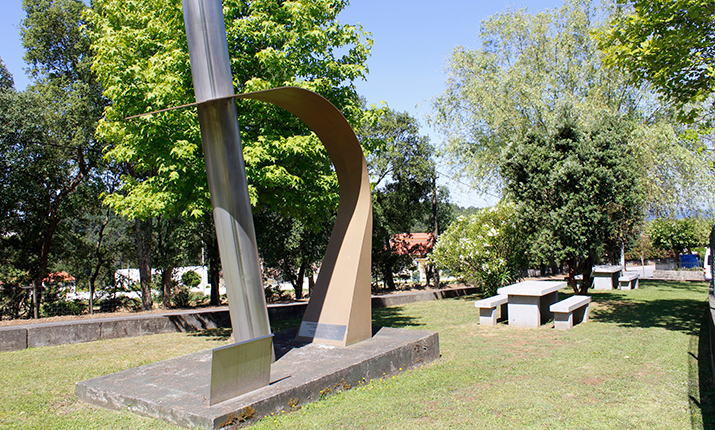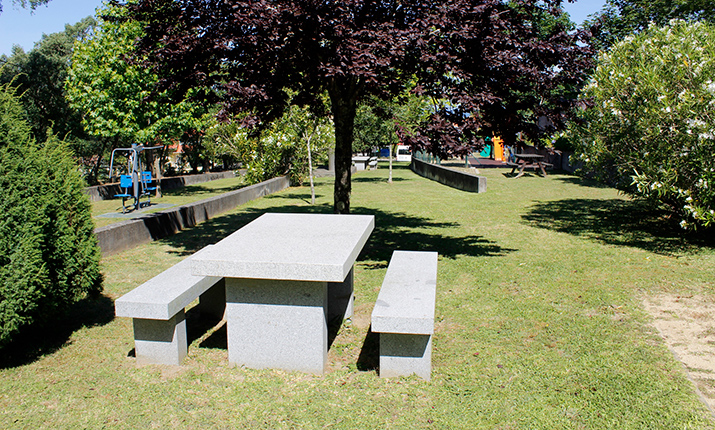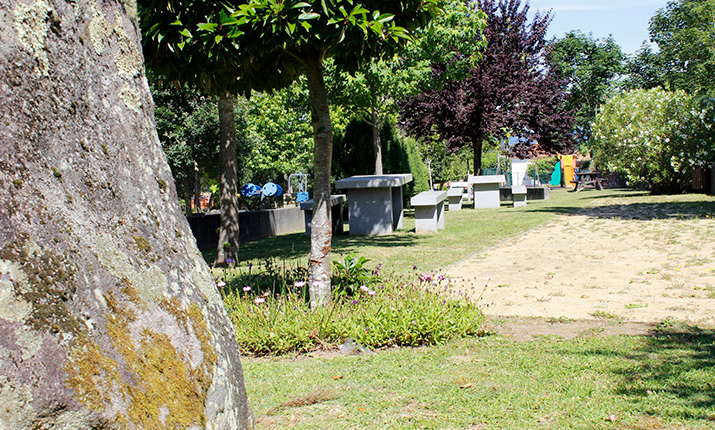 Picnic Park of the Social Center of Antas
Location: Church, Antas, S. Paio.
Accesses: EM546.
Coordinates: 41º36'1.82"N, 8º46'8.43"W
Equipment: Tables, benches, chairs, playground and gym equipment, water fountain (public network).
Description: The park itself is humble. A few granite tables and benches, placed by the party committee, intend to promote this place, making it pleasant for those who want to have a light meal or even for those who want to spend some time enjoying the place for leisure or rest.
The same cannot be said about the landscape. There is nothing humble about it! The merging course of the Neiva River, with the forested scenery and the singularity and simplicity of the small chapel dedicated to Santa Tecla, make this place worthy of a postcard!
The clear and smooth waters, in a low summer, transform the river Neiva and make us forget time! In winter, the landscape changes. The grey of the sky contrasts with the bucolic landscape and provokes the nostalgia seen in other times, where the water mills still resistant worked and brought people to these places.

Parking: For buses or cars.
Cultural Heritage Appreciation: Chapel of Santa Tecla, Engenhos do Rio Neiva, Cruzeiro de Santa Tecla.
Natural Heritage Appreciation: Neiva river and its estuary, bird watching, Antas beach and Guilleta.
Services: Near the place there are some establishments that could be useful.
Routes: Ecovia do Litoral Norte, Portuguese Coastal Path to Santiago, PR01 EPS "Between Neiva and the Atlantic" and PR04 EPS "Azenhas de Antas Trail"