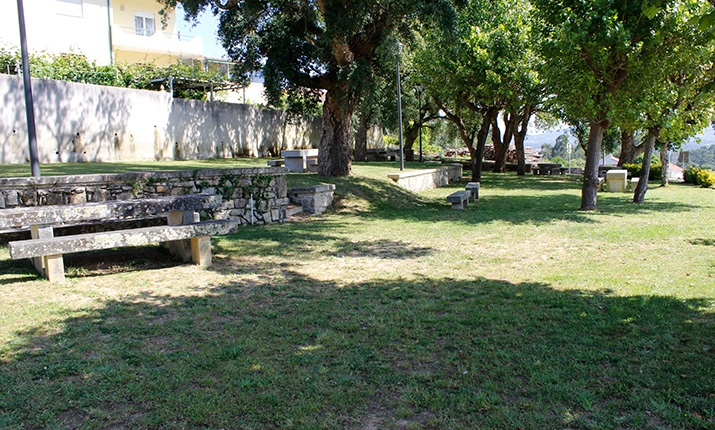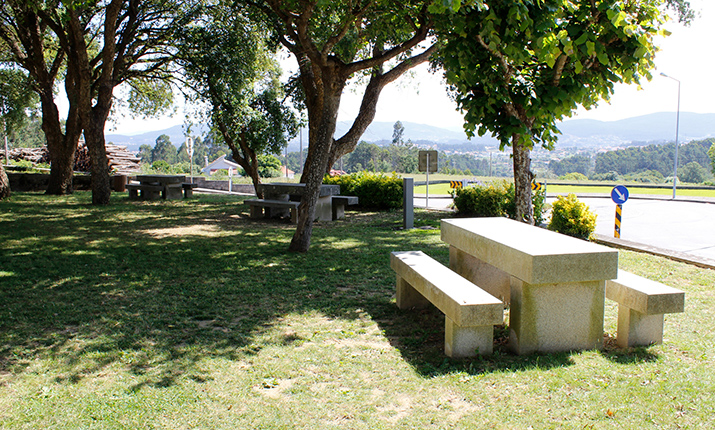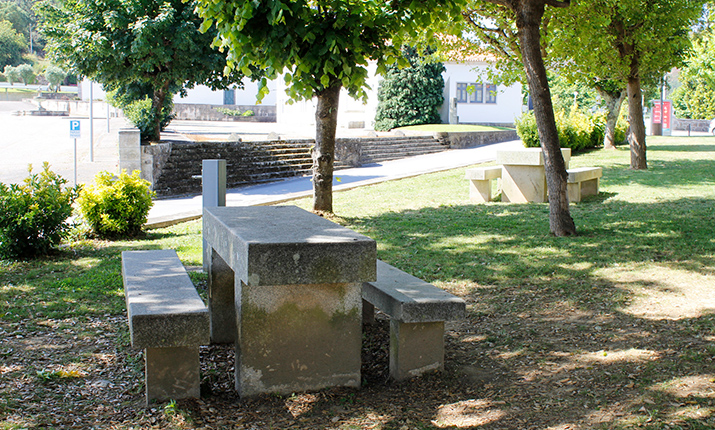 Antas Parish Center Picnic Park
Location: Church, Antas, S. Paio.
Accesses: EM546.
Coordinates: 41º36'0.97"N, 8º41'59.16"W
Equipment: Tables and benches, drinking fountain (public network), multisport field.
Description: Access to this park is easy and comfortable. Parking will also not be a problem, as both at the rear of the church and on the access streets there is always plenty of space, including for larger passenger cars. If you prefer, you can take the bus, because right next to it there is a stop.
The place is formed by two levels, with the distribution of granite tables throughout the enclosure. The tables are large and are protected by the treetops, which is ideal in the summer. With a working water spout, it guarantees greater comfort to those who stay there for lunch. The plane trees, oaks and cork oaks guarantee a good framing and a very comfortable shade, serving as a habitat for the birds that fill the void of time, which will pass very quickly.

Parking: Large, for light vehicles and buses.
Cultural Heritage Appreciation: Menhir de Antas, Parish Church of Antas, Cruise Parish, Cruise and Chapel of S. João. Belinho City and Monument to Martyrs of Antas, Monument to Mestre Laranjeira.
Natural Heritage Appreciation: Cividade Hill of Belinho, Peneirada Forest, Arriba Fóssil.
Services: Some nearby establishments.
Routes: PR03 EPS "Trail of Cangostas" and PR04 EPS "Azenhas de Antas Trail"