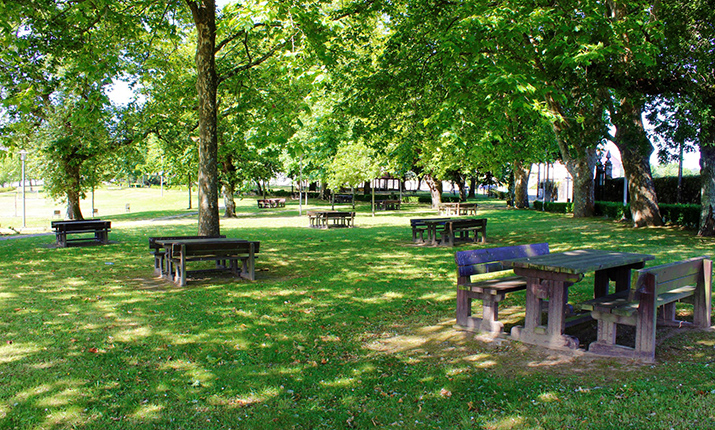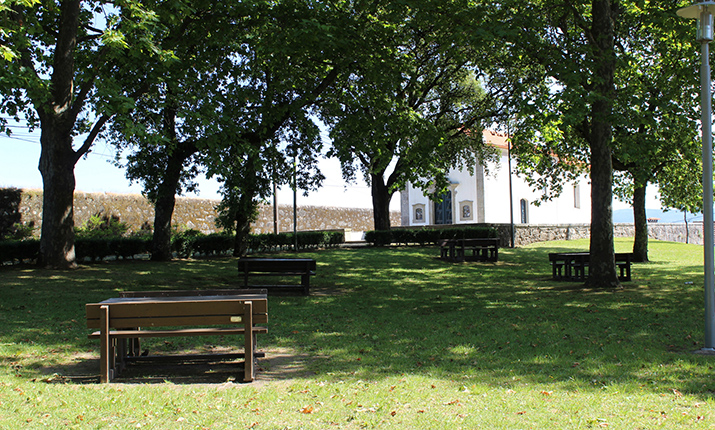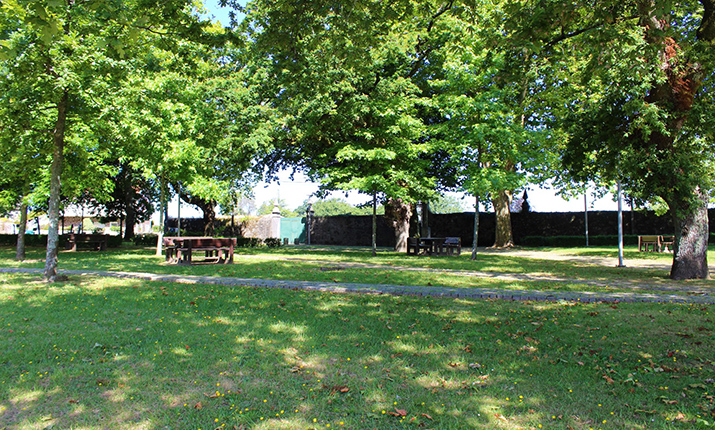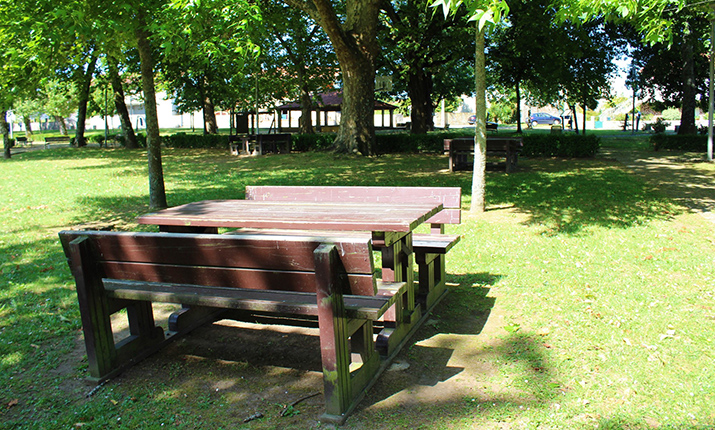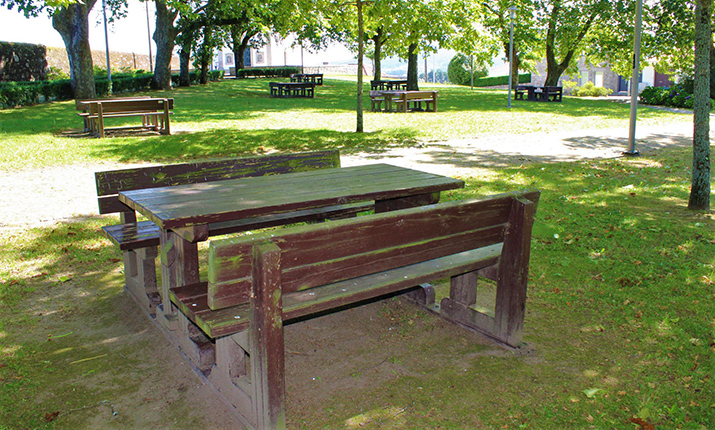 Picnic Park of Souto de S. Roque
Location: Place of the Chapel of S. Roque.
Accesses: Rua de S. Roque and Rua de Pinheiro near the EN103, Av. Rodrigues de Faria or Calçada de S. Roque.
Coordinates: 41º35'57.22"N, 8º44'6.97"W
Equipment: Tables and benches and public fountain (public network).
Description: Getting to Souto de S. Roque is very easy. Good roads and accesses allow even larger vehicles to enter.
This park is one of the largest in the area. It has several pieces of equipment that make it very popular: maintenance circuit with equipment and a playground. The soccer field, a pole with a basket for basketball and the playing fields prove that this place is used as a social and leisure centre, in addition to the party held here. The freshness of the environment, the coverage by high canopies, make it pleasant to be here. There is no shortage of water, or where to leave the garbage. If you prefer public transport, this is another that could be the target of an easy foray.
Around, some establishments provide those who come here with the possibility to purchase products for their lunch, as well as bathrooms for eventualities.

Parking: Good and varied, for small and large vehicles.
Cultural Heritage Appreciation: S. Roque Chapel, Parish Church and Staircase, Chapel of the Santa, Chapel of the Good Death, Cultural Center "Escolas Rodrigues de Faria" with its panels by Jorge Colaço, Quinta de Curvos, Quinta de Pregais, Quinta da Pant, Sports Zone (swimming pools and playgrounds), School Zone (Kindergarten, 1st, 2nd and 3rd cycle schools)..
Natural Heritage Appreciation: Neiva river and Peneirada Forest.
Services: Several establishments in the vicinity.
Routes: PR10 EPS "Margens do Neiva".