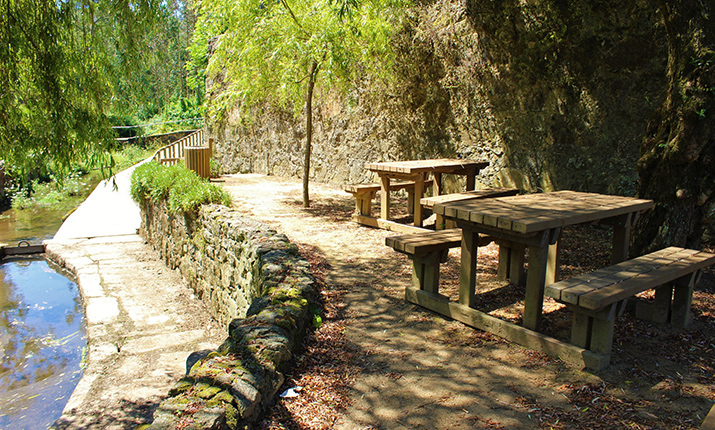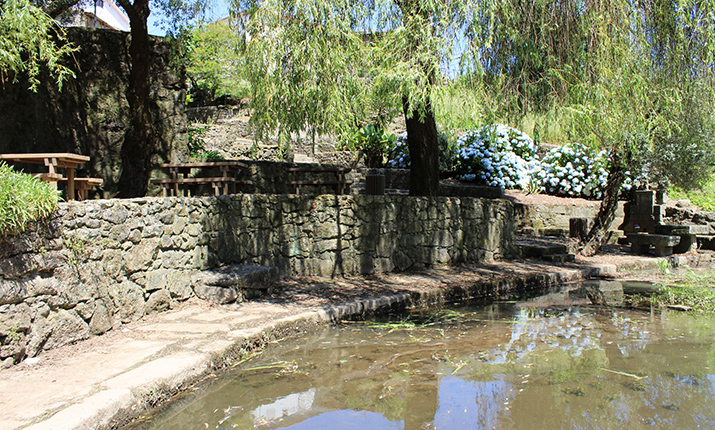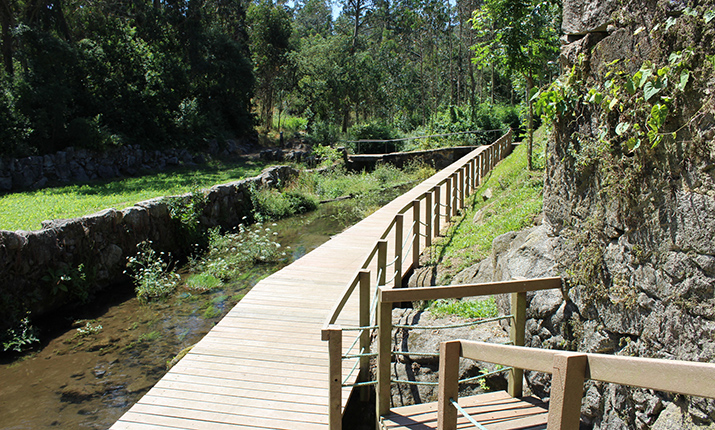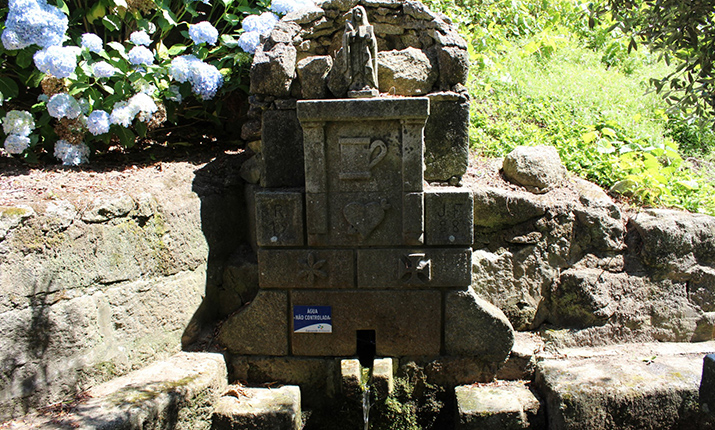 Santa Marinha Picnic Park
Location: Parish of Rio Tinto.
Accesses: N205-1 and rua da Fonte.
Coordinates: 41º29'49.23"N, 8º42'25.88"W
Equipment: Tables and chairs, water source (uncontrolled).

Description: Going down a sloping and winding street, we find ourselves in this wooded oasis, which is an immense green spot, with fresh shade, always accompanied by the sound of running water. Idyllic setting, with a family atmosphere, recently recovered and which guarantees a very peaceful stay.

Parking: Nearby, only suitable for light vehicles.
Cultural Heritage Appreciation: Santa Marinha Church, Alminhas and Santa Marinha Fountain.
Natural Heritage Appreciation: Very close, at a distance of 1.5km from the south bank of the Cávado River, in the place of Marachão.
Services: The headquarters of the parish council is very close, as well as a café and a small shop.